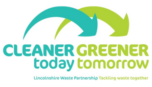 Lincolnshire Waste Partnership
Lincolnshire Waste Partnership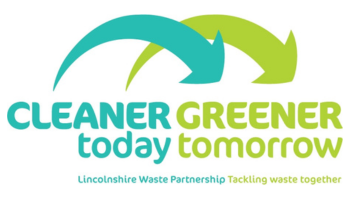 Website
https://www.lincolnshire.gov.uk/recycling-waste/lincolnshire-waste-partnership
Profile
The Lincolnshire Waste Partnership (LWP) aims to:
Provide innovative, customer-friendly waste management.
Seek the best environmental options.
Give value for money to Lincolnshire residents.
In Lincolnshire, the Waste Collection Authorities are the City of Lincoln, Borough and District Councils, and collect all waste and recycling in the county which is then delivered to the county council, the Waste Disposal Authority, who arrange for its treatment or disposal through a combination of solutions including: reuse where possible; delivery to recyclers and composters; mechanical sorting facilities; energy from waste; and landfill. In delivering on objectives set for their Waste Strategy for Lincolnshire, they seek to address key issues including:
National policy — In December 2018 the Government published its new national waste and resources strategy for England.
Food waste — The national strategy proposes weekly food waste collections from 2023, in preparation they have been running a trial for food waste collections in South Kesteven to understand the challenges this may bring.  They are seeking a sustainable and renewable solution which will be explored over the next few years.
Plastics — Since the adoption of the Lincolnshire strategy, the world has seen a blaze of interest in plastic waste and how the recycling we collect is handled.  Media investigations have challenged waste management practices and raised the profile of accountability and social responsibility.
Waste crime — The Environment Agency (EA) has an open invitation to LWP meetings providing advice and guidance, the LWP also support the EA in waste crime operations in the county.
Recycling quality — A separated paper and card collection trial in place from September 2019 with the aim of avoiding any contact with liquids and food, keeping it clean and dry, means they can meet high quality standards of the paper mills who recycle waste paper and card saving vital natural resources. The trial has been a great success and plans are underway to expand collections to more areas in Lincolnshire.
The wider environment — Driving many miles to collect and dispose of waste increases the carbon footprint for their transport operations so they have worked to optimise routes and are investigating how, in the longer term, they can change to different vehicle fuels to reduce their CO2 emissions.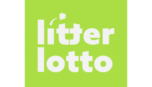 LitterLotto
LitterLotto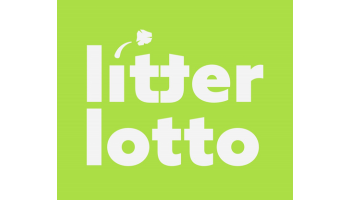 Website
https://www.litterlotto.com/
Profile
LitterLotto's the behavioural app that incentivises users to bin litter and recycling, using instant wins and jackpots. The free app had over 6 million pieces of litter binned through it in its first year and continues to attract users of all demographics. The multi-award winning app is expanding to offer to incentivise all forms of recycling. Currently LitterLotto works with major brands, councils, municipalities and NGOs, and has users all over the world.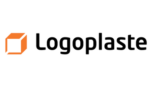 Logoplaste
Logoplaste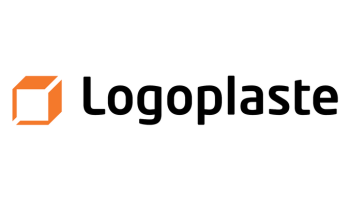 Website
http://www.logoplaste.com/
Profile
Logoplaste is an industrial group, manufacturing rigid plastic packaging for some of the most reputable companies in the world, in the food and beverage, personal care, household care and oil and lubricants sectors. Founded in 1976, for over 35 years, the company has pioneered in-house manufacturing in Europe and beyond with the "hole in the wall" concept, supplying plastic bottles "just-in-time" from factories installed directly on the site of the client. Today, Logoplaste manages more than 60 factories, more than 350 machines, with locations in 16 countries: Brazil, Belgium, Canada, Czech Republic, France, Italy, Malaysia, Mexico, Netherlands, Portugal, Russia, Spain, Ukraine, United Kingdom, USA and Vietnam. The most up-to-date technologies in injection molding, stretch-blow molding and extrusion molding are used to produce packages across the wide range of market segments. Aligning its industrial activity and capabilities to the competencies developed in packaging design, and packaging engineering, under the umbrella of Logoplaste Innovation Lab, the Company's goal is to be the natural choice in the supply of rigid plastic packaging solutions.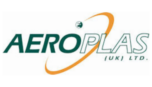 Aeroplas UK Limited
Aeroplas UK Limited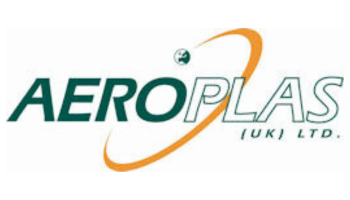 Website
http://www.aeroplas.net/
Profile For over 20 years Aeroplas has been at the forefront of the thermoplastic injection moulding industry, manufacturing shrub containers, thermo pots, transport trays, bedding plant packs, coat hangers, glasses, tumblers, trays and plates.Our success has been achieved through a single-minded "bespoke" specification policy, combined with a rapid response to our customers needs. A sensible pricing structure has also helped Aeroplas' competitive edge. The company's strength clearly derives from our ability to listen to the needs of our customers. Our tailoring production program has ensured that we remain the market leaders, and all of this is underpinned by the quality of our product range and dedicated approach to the need of our customers. Aeroplas' purpose-built facility covering 7.2 acres, providing 120,000 sq.ft of production and warehousing is bristling with modern machinery and allows us to offer an extensive product range consisting of coat hangers, plastic tumblers and horticultural products. A continuous investment programme has seen Aeroplas expand its already extensive market. Our fleet of delivery vehicles operates throughout the UK, while our sales and distribution facility in the Netherlands services our overseas market.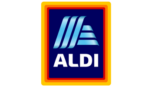 ALDI Stores Ltd
ALDI Stores Ltd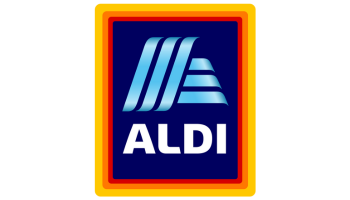 Website
https://www.aldi.co.uk/
Profile
Aldi is one of Britain's fastest-growing supermarkets with more than 990 stores and around 40,000 colleagues. The supermarket believes in making everyday amazing and delivering the best possible value for millions of families throughout the UK. Aldi consistently racks up award after award for quality, treats its suppliers and employees with fairness and respect and recognises the responsibility of supporting valued institutions such as Team GB and Paralympics GB to demonstrate the importance of health and wellness. Aldi makes the everyday amazing. But amazing doesn't happen overnight, which is why Aldi is making changes to be better every single day " to be fairer, greener and healthier for customers, society and the environment. What's the reason they do this? Because Aldi believes that everyone should have access to fresh, healthy, affordable food. It's a right, not a privilege.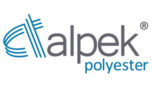 Alpek Polyester UK Ltd
Alpek Polyester UK Ltd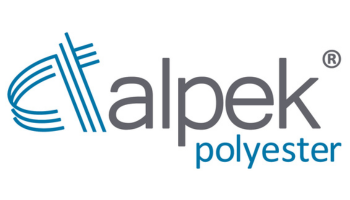 Website
https://www.alpekpolyester.co.uk/
Contact Details
Phone: 01642 451000 Email:
info.UK@alpekpolyester.com
Contact Name:
On the web
Website:
https://www.alpekpolyester.co.uk/
Profile
Alpek Polyester is a global leader in the polyester value chain from PTA to PET and Polyester Fibres including both staple fibre and filament. Its roots link to the very first commercial polyester products and its focus fixed firmly on the future of all aspects of the polyester marketplace. A company that understands the challenges you face and has a proven track record of working collaboratively to overcome those challenges and maximise opportunities as they arise.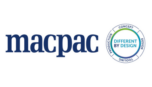 Macpac
Macpac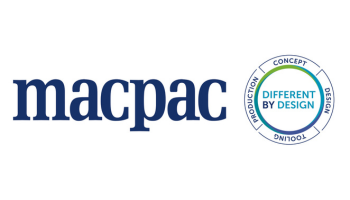 Website
http://www.macpac.co.uk
Profile
Manufacturing thermoformed plastic packaging into the food, pharmaceutical, electronics, horticulture, and Cosmetics industries since 1973, Macpac has a wealth of knowledge. Macpac has designed and manufactured innovative thermoformed packaging for some of the UK's leading brands. In an industry where brands owe their performance to outstanding packaging design, Macpac has always been at the forefront of bespoke creativity and materials technology, with sustainability, recyclability, and the circular economy increasingly becoming the main focus. Macpac collaborates closely with customers to create bespoke designs that differentiate and stand out. A key benefit is that Macpac controls the entire process all under one roof from first idea, to design, tooling, and packaging manufacture. This total control enables faster response to urgent customer demands ensuring deadlines are met and budgets strictly adhered to. Over the years Macpac has acquired the unique knowledge that can only arise from a long, trusted, and close collaboration with customers. See our website for more information.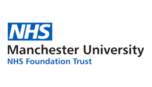 Manchester University NHS Foundation Trust
Manchester University NHS Foundation Trust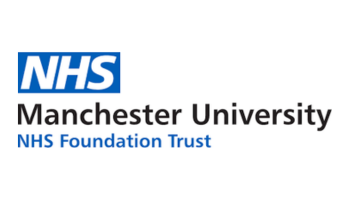 Website
https://mft.nhs.uk/
Profile
Manchester University NHS Foundation Trust is one of the largest acute Trusts in the UK, employing over 20,000 staff.  It was formed in October 2017 and since then has been responsible for running a family of 10 hospitals across 7 different sites, providing a wide range of services from comprehensive local general hospital care through to highly specialised regional and national services. They are the main provider of hospital care to approximately 750,000 people in Manchester and Trafford and the single biggest provider of specialised services in the North West of England.  Additionally, they are also the lead provider for a significant number of specialised services including Breast Care, Vascular, Cardiac, Respiratory, Urology Cancer, Paediatrics, Women's Services, Ophthalmology and Genomic Medicine.
Mannok Pack Ltd
Mannok Pack Ltd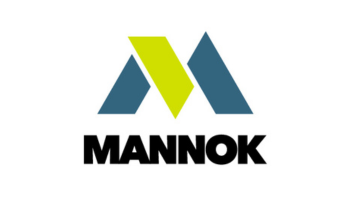 Website
https://www.mannokpack.com/
Profile
Mannok Pack Ltd is a manufacturer of plastic rigid food packaging products. Based in Co Cavan, Ireland we employ 150 staff. Our product range includes meat trays, dairy spread containers, ready meal containers and mushroom punnets. Our PET products are manufactured with up 100% recycled material and includes the Detecta by Mannok range, a fully recyclable black PET tray. For more information, and for latest news on new product developments and innovations, please visit our website.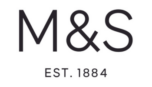 Marks & Spencer Group plc
Marks & Spencer Group plc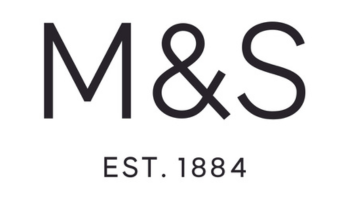 Website
http://www.marksandspencer.com/
Profile
Over the last 129 years M&S has grown from a single market stall to become an international multi-channel retailer. We now operate in over 50 territories worldwide and employ almost 82,000 people. Remaining true to our founding values of Quality, Value, Service, Innovation and Trust, we work hard to ensure our offer continues to be relevant to our customers. Through diversifying our store locations, channels and product ranges we are reducing our dependence on the UK and broadening our international focus. Our UK turnover is split between Food (54%) and General Merchandise (46%). With 766 stores across the UK and a growing e-commerce business, we sell high-quality, great value food and remain the UK market leaders in womenswear, lingerie and menswear. From browsing through to purchase and delivery, we aim to provide the best shopping experience for our customers. Whether in stores, online or by phone, we offer a convenient service for all our customers – however and whenever they choose to shop with us. We aim to become the world's most sustainable retailer and Plan A, our eco and ethical programme, is at the very heart of how we do business.  More than five years since launch, we continue to extend the influence of Plan A – engaging our employees, suppliers and customers.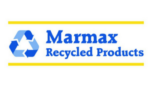 Marmax
Marmax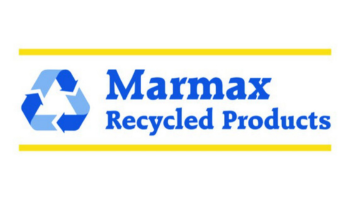 Website
http://www.marmaxproducts.co.uk
Profile
Marmax Products are award winning manufacturers of outdoor furniture and play equipment made from 100% UK recycled plastic, all hand made in County Durham. All products are made from HDPE plastic which was once a milk container.  All Marmax Products are maintenance free and do not rot, corrode or splinter, they are extremely tough, durable and come with a 20 year construction guarantee. Marmax Products customers are from the education, leisure, tourism, Public and Private sectors.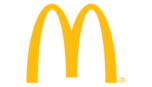 McDonald's
McDonald's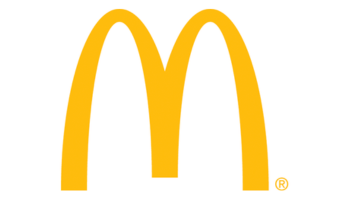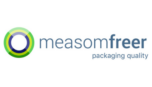 Measom Freer & Company Limited
Measom Freer & Company Limited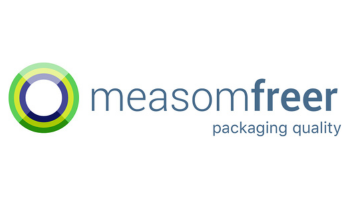 Website
http://www.measomfreer.co.uk/
Profile
Here at Measom Freer we pride ourselves on being one of the most respected names in plastic packaging. But that reputation is deserved because we have carefully developed the quality of our product range, alongside the extremely high regard we have for customer service. Whether you choose to order from our extensive off-the-shelf ranges, or your requirement is for a custom moulded item, you can be guaranteed that the finished product and the level of service will both be excellent. Our customers find that we are the ideal one-stop-shop for all their packaging needs, because as a stockist of such an extensive product range it's all available for immediate delivery – no matter how small the order. But we are also specialists in bespoke packaging and our bottles and injection mouldings can be manufactured to even the most challenging of requirements. And, we can make customised alterations to any of our stock items, if that suits your needs or budget better. Whatever you need, we've been providing a personal service with exceptional attention to detail for over 80 years. So, you can rely on Measom Freer to provide the ideal plastic packaging solution, just when you need it. To discuss an individual requirement or project in detail, please contact our Sales Department on the telephone number below or send an enquiry from our Contact page. You can buy online direct from stock, or request samples and catalogues on the website.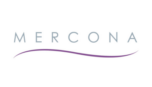 Mercona
Mercona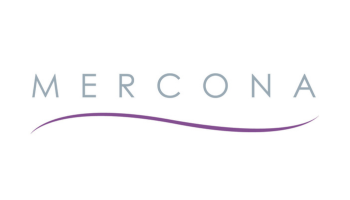 Website
https://www.mercona.com/
Profile
Mercona is a leading supplier of own label personal care products. With extensive ranges in Sun Care, Hair Care, Hair Colour and Body Care we benchmark against leading brands to give our customers ranges that compete at the highest level. With a state-of-the-art production facility and proactive R&D centre in Germany we supply to all the leading retailers throughout Europe and have built long-lasting relationships based on trust, quality and innovation. We work hard for our clients to develop new ranges that reflect their ambitions to provide their customers with exciting products that they can trust and will perform to their expectations whether it be a skin-sensitive dermatological hair treatment or a high fashion hair colour. We also take seriously the concerns for having products that are socially responsible and assist our customers on how they can achieve aesthetically pleasing ranges that attract the eye but are sustainable at end of product life. Today's consumer demands for own label are as exacting as they are for leading brands and our team is constantly shifting the bar upwards to meet these challenges.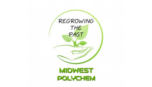 Midwest Polychem Ltd
Midwest Polychem Ltd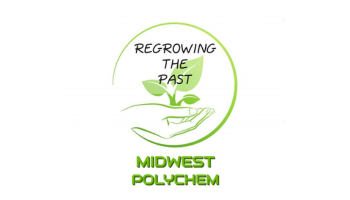 Website
http://www.midwestgroup.co.uk
Profile
Midwest Polychem Ltd, are a new innovative recycling plant based in Holbeach Hurn. They acquired a 8.5-acre site in January and have transformed the site over the past 7 months into a facility which is capable of producing 3,000 tonnes of cold & hot washed recycled PET flakes per month. They see bales of PET bottles crushed and granulated into flakes which will be washed and checked before being bagged up and sold onto manufacturers to be repurposed. There is also a further area which, once completed, they will put jazz plastic (coloured waste) through the same process in order to create yarn, this is used for high viz jackets and staple fibre to be used in cars and household items. The granulated PET flake that is produced allows them to access both bottle manufacturers. Their compounding process will allow them to have access to PET sheets which in turn will be turned into Food Packaging. A separate area will focus on recycling uPVC windows producing pellets which will make window profiles, PVC pipes, and conduits.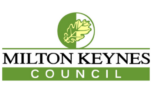 Milton Keynes Council
Milton Keynes Council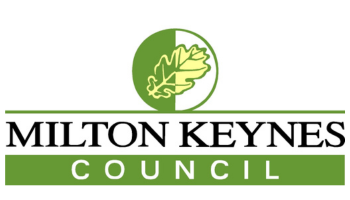 Website
http://www.milton-keynes.gov.uk/
Profile
Milton Keynes Council is the local authority of the Borough of Milton Keynes in Buckinghamshire, England. It is a unitary authority, having the powers of a non-metropolitan county and district council combined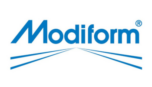 Modiform
Modiform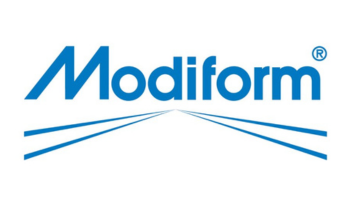 Website
https://www.modiform.com/en/
Profile
Modiform focuses on the various links in the horticultural supply chain and is always looking for ways in which the various parties can collaborate, from breeder and grower to trade, retail, and consumers. Modiform supports, facilitates, and develops a whole spectrum of solutions – from simple to complex – for packaging needs, adding value for the client. Thinking and acting sustainably is in the genes of this family company. Materials are collected from wider society and upcycled into high-quality and unique products as well as innovative concepts.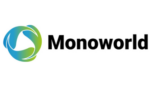 Monoworld Ltd
Monoworld Ltd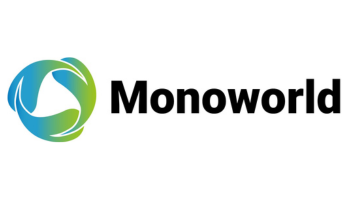 Website
http://www.monoworldrecycling.co.uk/
Profile
Monoworld Ltd is a family business with over 30 years experience in the recycling industry. The company started off with recycling of plastic waste but has since grown and provides total recycling solutions for all forms of waste. The company operates out of a purpose built facility in Bedfordshire. The Bedfordshire site also houses a Materials Recycling Facility with processes around 50,000 tons of mixed dry kerbside recyclables. The MRF also processes around 25,000 tons of commercial waste. The plant segregates paper, cardboard, plastics, metals & wood, resulting in low levels of materials ending up in landfill. The company is a registered waste carrier & conforms to the duty of care. All our drivers are WAMITAB trained & hold a COTC certificate which ensures safe & efficient collections. The company is also an Environment Agency accredited recycler of plastic & paper waste and can provide PRN's (Packaging Recovery Notes) to obligated companies. Monoworld has ISO 9001 accreditation and has implemented a quality management system. This enables the company to track waste collections through to processing and finished goods. This results in a full a auditable trail for all waste materials collected & processed by Monoworld. Monoworld has ISO 14001 accreditation and is continuously reducing the impact of its business on the environment. The company has implemented onboard fuel management systems, emissions controls, reduction in use of heat, water & energy in the offices and encouraging staff to participate actively in reducing the business impact on the environment.
Morph Bricks Limited
Morph Bricks Limited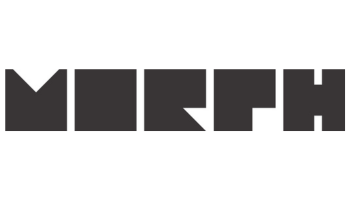 Website
http://www.morphbricks.com
Profile
Morph® is an innovative 100% recycled and recyclable modular construction system which repurposes and reduces waste, encourages long-term investment and supports the circular economy movement. Their idea evolved from looking deeper into industry practices and their research confirmed concerns and experiences of a throw-away culture not only in furniture but also in office fit-out and office moves. The practices which are widely accepted as the norm are having a devastating and long-term impact on the environment and Morph Bricks Ltd wanted to find a solution. Lightweight and strong with a uniquely designed male to female click connection system, Morph core components – single brick, double brick, base and top – click together in a brick like format providing office furniture and fit-out solutions including walls, desks, tables, video conferencing units, reception desks, tiered seating and meeting bays. Every product can be taken apart and rebuilt into a new design.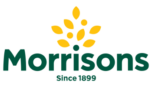 Morrison's
Morrison's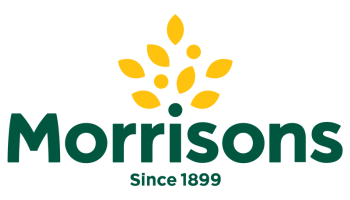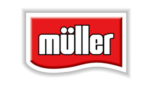 Müller UK & Ireland
Müller UK & Ireland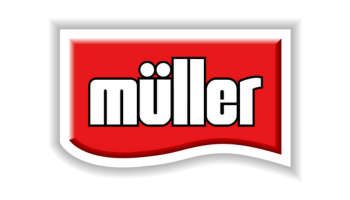 Website
https://www.muller.co.uk/
Profile
Müller UK & Ireland is wholly owned by Unternehmensgruppe Theo Müller which employs over 32,000 people throughout Europe. In the UK, Müller develops, manufactures and markets a wide range of branded and private label dairy products made with milk from 1,300 farmers in Britain. Müller is ranked within the top 20 in The Grocer's Top 100 list of Britain's Biggest Brands and is picked from shelves millions of times each year. Müller UK & Ireland includes: Müller Milk & Ingredients produces branded and private label fresh milk, cream, butter and ingredients products. It boasts a network of dairies and depots servicing customers throughout the country. Müller Yogurt & Desserts is the UK's leading yogurt manufacturer. It is responsible for major brands like Müller Corner, Müllerlight, Müller Bliss, Müller Rice, and FRijj, and produces chilled desserts under licence from Mondelez International. It also supplies the UK private label yogurt market from a dedicated, state of the art yogurt facility.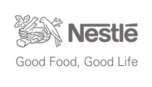 Nestle´© UK Ltd
Nestle´© UK Ltd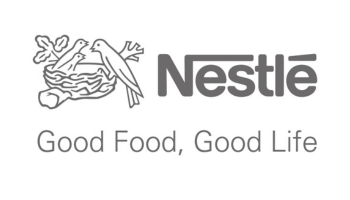 Website
http://www.nestle.co.uk/
Profile
Nestlé is the world's largest food and beverage company. With more than 2,000 brands, ranging from global icons to local favourites, they are present in 191 countries around the world.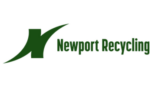 Newport Recycling
Newport Recycling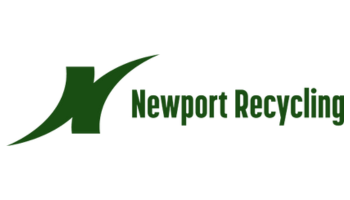 Website
http://www.newportrecycling.co.uk
Profile
Founded in 1993 and still family run to this today, we are one of the most trusted voices in the recovered materials recycling industry. We are highly experienced across all sectors of the recycling industry; sourcing, supplying, and working with partners across the UK, Europe and the Far East. With our rigorous quality checks, supplier visits, and education programmes we ensure everyone we work with is operating at their best. With a reputation built on quality and customer service Newport Recycling believes the key to our success is in the way we value our customers. We purchase and collect all types of recovered material at competitive rates. Whether you produce a lot or a little, we'll do our best to find you the optimum rates for your fibres. Newport Recycling commands a diverse and unrivalled buying power that ensures competitive pricing and exceptional customer service. HISTORY Having grown from an initially small operation providing services across the UK, coverage is now across the whole of Great Britain and Ireland with sales domestically and also to Europe and Asia. We have always believed in mutually beneficial contracts, and we work hard to ensure that both our customers and end users are happy with the products and services we provide. We do this by minimising risk the associated with volatile commodities markets, whilst ensuring that the quality of our end products is always correct. By maintaining strong relationships with suppliers for over 20 years and by providing all parties with quality service and continuity, we establish relationships to offer repressors stable long-term solutions and to provide unsurpassed solutions for suppliers. WE OFFER SOME OF THE BEST DEALS ON RECYCLABLE MATERIALS. We offer some of the best deals available on recyclable materials – everything from newspapers and magazines to plastic bottles and films and steel and aluminium cans. Newport Recycling can offer a wide array of recycling facilities to meet your needs; perfectly balancing revenue and carbon footprint. Materials we recycle include • Newspapers and magazines. • OCC/OKLS Cardboard. • Mixed papers. • Mixed and segregated plastic bottles and trays. • LDPE plastic films. • Mixed glass bottles and jars. • UBC's – Steel and Aluminium cans. • Comingled materials. • Used tyres and tyre wire A LARGE NETWORK We believe secure outlets for recyclable materials are of paramount importance, so we have developed a wide network of reliable long-term relations across the UK, Europe and the Far East. This secure yet flexible network is the key to us providing the best solutions for everyone involved and is why we are known for reliability and quality of service.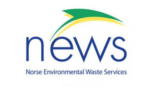 NEWS (Norfolk Environmental Waste Services)
NEWS (Norfolk Environmental Waste Services)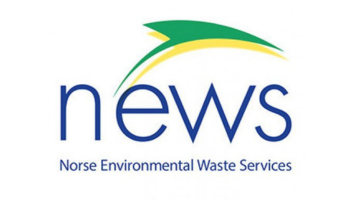 Website
http://www.norfolk-waste.co.uk/
Profile
Norfolk Environmental Waste Services Ltd (NEWS) is one of East Anglia's leading waste management and recycling companies. NEWS process local authority dry recyclable waste, and offer commercial general and recyclable waste collections throughout Norfolk.
Nextek Ltd
Nextek Ltd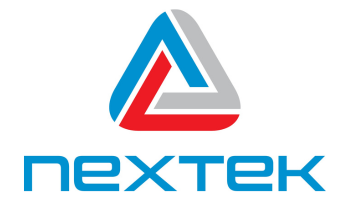 Website
http://www.nextek.org
Profile
Nextek delivers sustainable solutions for plastics and recycling including design of recycling plants and the incorporation of high quality recycled content into new packaging, working with Government agencies, Industry Groups, Private SME's, Retailers, Brand owners, and Manufacturers. Working directly with leading equipment suppliers in the waste and recycling industry completing trials and process evaluations to optimise performance and outcomes for their clients, Nextek provide expertise and solutions for complex waste challenges. Their approach is to work together with their clients to help them develop sustainable products with high recycled content aligned with their environmental goals and a focus on the circular economy.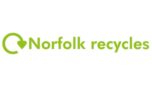 Norfolk Waste Partnership [Recycle for Norfolk]
Norfolk Waste Partnership [Recycle for Norfolk]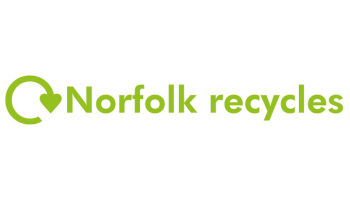 Website
http://www.norfolkrecycles.com/
Profile
Recycle for Norfolk, is the public-facing brand of the Norfolk Waste Partnership (NWP); a partnership of Norfolk's County, District, Borough and City Councils working together to reduce rubbish and improve waste and recycling services for Norfolk's residents.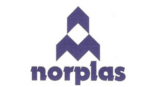 Norplas
Norplas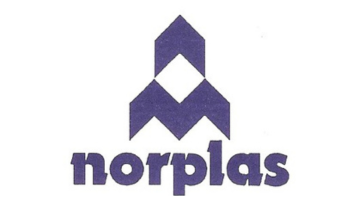 Website
http://www.norplas.co.uk/
Profile
UK and Ireland agents for EREMA GmbH, Linz, Austria specialising in recycling of all types of Plastics from in-house, Post-industrial, post-consumer back in to original products including food grade rPET and rHDPE. UK and Ireland agents for Sorema Srl, Anzano del Parco, Italy specialising in the washing of many types of plastics including films, Pots tubs , trays and bottles.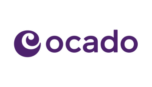 Ocado Retail Ltd
Ocado Retail Ltd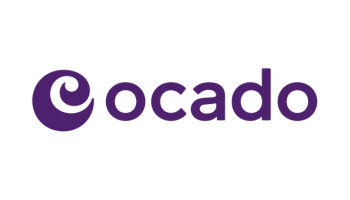 Website
http://www.ocado.com
Profile
Ocado Retail is a joint venture between Marks & Spencer Group and Ocado Group. They are responsible for ocado.com and Ocado Zoom, their fast-growing, same-day grocery service. Ocado's unique structure enables them to outperform the market, combining award-winning customer service and unrivalled customer data; world-leading technology and logistics from Ocado Group, and unrivalled product development from M&S. Their ambition is to be the biggest online grocer in the UK.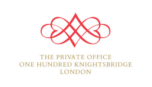 One Hundred Knightsbridge Ltd.
One Hundred Knightsbridge Ltd.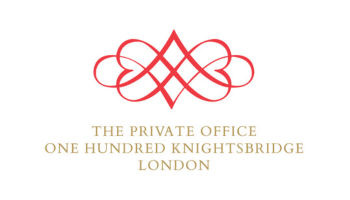 Website
http://www.onehundredknightsbridge.com/
Profile
The Private Office, One Hundred Knightsbridge Ltd., was established by its Principal, Siobhan Barney, in order to assist private clients and their family offices raise appropriate financial packages to meet their real estate needs. The Private Office, One Hundred Knightsbridge Ltd., sources and structures financial solutions for real estate transactions; principally regulated private client mortgages, real estate investment, and residential development funding. The Private Office, One Hundred Knightsbridge Ltd., recognises introducing parties and would be delighted to provide private clients, or their professional advisors, with advice on different funding solutions prior to being formally appointed.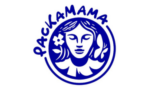 Packamama
Packamama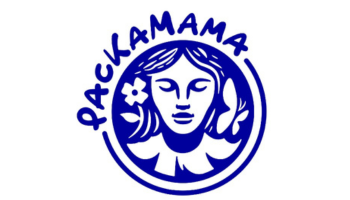 Website
http://www.packamama.com
Profile
Packamama is the newly established climate tech packaging business designed for a circular economy and offering packaging protecting Mother Earth. It is spun off from sustainable wine success Garçon Wines and encompasses the packaging elements from that scale-up business. Believing in the far-reaching opportunity that packaging offers to be a force for good, Packamama is on a mission to help create a low carbon future in the drinks industry, starting with better wine bottles: multi-award-winning, eco-flat bottles that save space, weight and energy to slash carbon emissions. This tackles the wine industry's carbon footprint hotspot of round, glass bottles. Headquartered in London, UK, Packamama is powered by a production network of industry leaders spanning the UK, Australia and the US. A passionate team at HQ and in Melbourne, and soon California too, provide forward-thinking wine companies and brands with the packaging and production to implement Packamama's IP-protected portfolio of innovative, climate-friendly bottles into their businesses and across the world.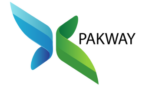 Pakway
Pakway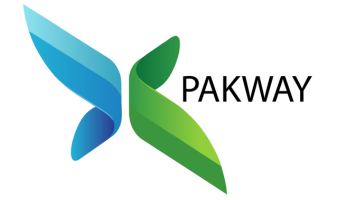 Website
http://pakway.co.uk/
Profile
Pakway is an up and coming innovative and quality driven company, partnering thermoforming organisations in the UK and Europe. Established in 2016 and subsequently gaining BRC grade AA accreditation, the management team have combined their technical knowledge, design experience and process skills to provide customers with high quality RPET sheet and services both cost effectively and in line with legislative compliance. The core vision of Pakway is to be ranked as the number one producer of RPET sheet by our customers due to our understanding of the applications, end use design, quality of materials demanded and outstanding services.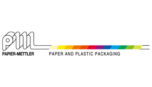 Papier-Mettler UK Ltd.
Papier-Mettler UK Ltd.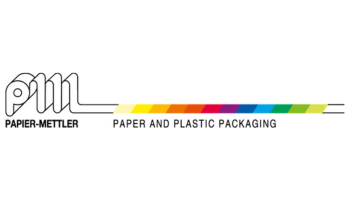 Website
http://www.papier-mettler.com/
Profile
Innovative, dynamic and reliable. Papier-Mettler is the European market leader for paper and plastic service packaging. Our family-owned company has been characterised by innovation, dynamism and reliability for over 50 years. We drive forward the research and development of sustainable product solutions in a targeted manner. The company has been a pioneer in the field of "green packaging solutions" for many years and offers the most extensive range of environmentally friendly packaging in the world. Our range encompasses recycled plastic, plastics made from renewable raw materials, bio-degradable plastics and paper. We are a reliable and flexible partner with a long tradition of expertise that develops individual solutions to meet your requirements.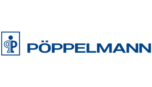 PÓppelmann Plastics UK Ltd
PÓppelmann Plastics UK Ltd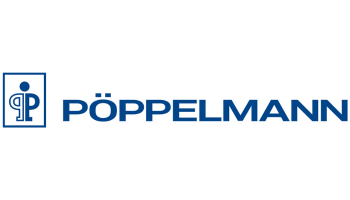 Website
https://www.poeppelmann.com/en/plastics-our-profession/
Profile
Introducing a successful family-owned enterprise: Pӧppelmann – A company you can trust. Since 1949, Pӧppelmann has developed five production sites with 550 injection moulding and thermoforming machines and extruders, growing into one of the leading manufacturers in the plastics processing industry. "Made by Pӧppelmann" quality is valued in over 90 countries worldwide. This includes a wide range of sectors: We supply the commercial horticulture with plant pots and cultivation systems and are also partners for numerous companies in the fields of machine and equipment engineering, the automotive, electrical, solar, food and beverage, chemical, pharmaceutical, cosmetics and medical industries, as well as surface engineering and the controls and instruments industry.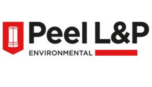 Peel L&P Environmental Ltd
Peel L&P Environmental Ltd
Website
https://www.peelenvironmental.co.uk/
Profile
Peel L&P Environmental works with landowners, investors, operators, contractors and technology providers to develop deliverable business models for waste and environmental technology projects. Offering property solutions and delivering consented property to facilitate development in established and emerging markets. Peel Environmental have a proven track record securing planning permission for new capacity and infrastructure in these niche sectors. The Company's flagship development Protos is a destination for energy, innovation and industry, set in the industrial heartland of the North West. Proto will play host to proposals for the UK's first Plastic Park development.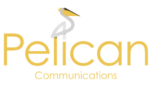 Pelican Communications
Pelican Communications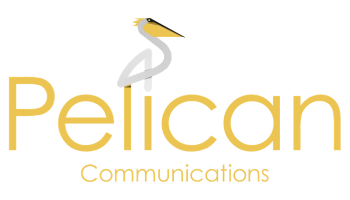 Website
http://www.pelicancommunications.co.uk
Profile
Pelican help organisations succeed by delivering strategic marketing and PR campaigns that make a measurable commercial difference. They are expert communicators committed to being specialists in our chosen markets: food, packaging & food production, environment and outdoor & leisure. Pelican also have a great track record advising trade associations and delivering people development programmes.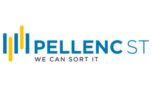 Pellenc Selective Technologies
Pellenc Selective Technologies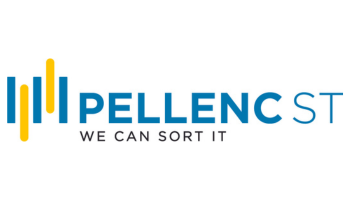 Website
http://www.pellencst.com
Profile
PELLENC Selective Technologies is a company dedicated to the development of optical sorting solutions.  The French-based company experienced a rapid growth and now enjoys a global presence with over 800 systems in operation around the world. Their sensor-based systems enable recovering valuable materials from a variety of waste stream such as Municipal Solid Waste, Dry Recyclables, C&I, WEEE, etc. Part of the largest European Research programme (OSEO) for optical technology, PELLENC Selective Technologies is at the forefront of this technology and innovation. Some of their developments have led to breakthroughs in the areas of plastic film sorting, multilayer materials detection and tray sorting. PELLENC Selective Technologies have strong references in the UK and work with the major players in the Industry.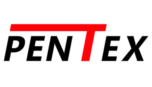 Pentex
Pentex
Website
http://www.pentex.co.uk/
Profile
Pentex represents equipment  and speciality material suppliers into the rigid plastics packaging sector. Since 2000 we have concentrated on rPET materials and technologies. Between 2000 and 2017 we have supplied more than 65,000 tons of sheet extrusion capacity for PET and rPET; 36,000 tons of pellet extrusion; more than 90,000 tons of supercleaning and solid stating and have retrofitted gauging and measuring equipment to more than 20 existing extrusion lines. Our focus is improving the quality of recycled materials as well as working in the recycling community to find new applications and supplying additives, colours and processes to achieve the required  levels of performance. We can deliver turnkey packages for the manufacture of rigid plastic packaging based on recycled materials.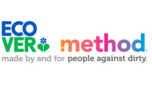 People Against Dirty Holdings Limited (Ecover & Method)
People Against Dirty Holdings Limited (Ecover & Method)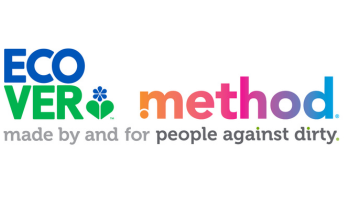 Website
https://www.linkedin.com/company/scj-lifestyle-brands/
Profile
People Against Dirty have always done things differently. They are fearless thinkers, mad scientists and adventurous designers who believe that making soap leads to brave ideas, bold inventions and beautiful bubbles. They are small but have big plans to make the world a cleaner, greener, more colorful place. You are all invited to join them as they pioneer a future where doing business is doing good for all.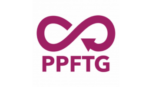 Perpetual Plastic for Food to Go (PPFTG)
Perpetual Plastic for Food to Go (PPFTG)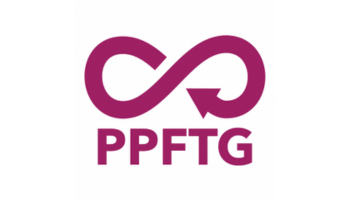 Website
http://www.ppftg.wordpress.com
Profile
The 
Perpetual Plastic for Food to Go
 (PPFTG) project aims to find solutions to existing issues with plastic packaging, reduce plastic waste and pollution, and unlock barriers to create fundamental changes within UK industry. Funded by the Industrial Strategy Challenge Fund (ISCF) 
Smart Sustainable Plastic Packaging Challenge
 (SSPP) this 3-year project is led by Loughborough University in collaboration with industry partners from across the food to go supply chain. Taking a design-led approach, this project will develop, prototype, and evaluate a novel circular business model that combines smart-technology enabled products and services to reduce the environmental, societal, and economic impact of food to go packaging.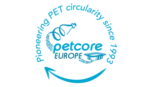 Petcore Europe
Petcore Europe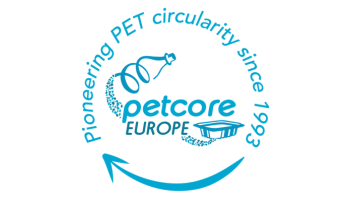 Website
https://www.petcore-europe.org/
Profile
Petcore Europe is the association representing the complete PET value chain in Europe since 1993. Its mission is to ensure that the entire PET industry is well aligned to enhance its value and sustainable growth, to represent the PET industry before the European institutions and other stakeholders, to ensure that PET is positioned as an outstanding packaging material and recognised as environmentally sound, to support and validate innovative packaging solutions from a recycling perspective, and to work with all interested parties to ensure a continuous increase of PET post-consumer collection and recycling. PET (PolyEthylene Terephthalate) is a strong but lightweight form of polyester. It is used to make containers for soft drinks, juices, drinks, water, edible oil, fresh food and dairy as well as household cleaners and other non-food applications. PET bottles and food containers, such as sheets and trays are perfectly recyclable while they help to reduce CO2 emissions and food waste.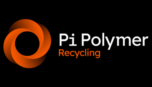 Pi Polymer Recycling Ltd
Pi Polymer Recycling Ltd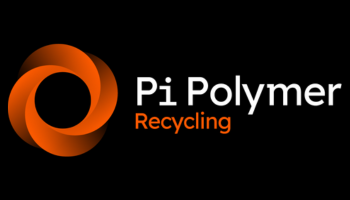 Website
https://pipolymerrecycling.com/
Profile
Pi Polymer was set up to deliver systems-focused solutions for plastic waste management. The company's operations (its LRPRF) is located at the Binn Eco Park in Perthshire, Scotland. The management team brings extensive sector experience with an ability to build and sustain stakeholder value.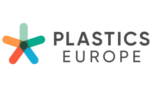 PlasticsEurope
PlasticsEurope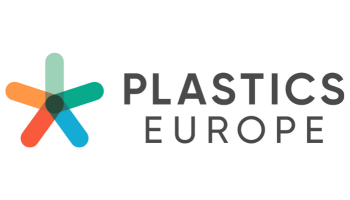 Website
http://www.plasticseurope.org/
Profile
PlasticsEurope is a leading European trade association, with centres in Brussels, Frankfurt, London, Madrid, Milan and Paris. Networking with European and national plastics associations Plastics Europe have more than 100 member companies, who are responsible for producing more than 90% of all polymers across the 27 member states of the European Union, plus Norway, Switzerland, Turkey and UK. On a global level, they actively support the 
World Plastics Council
 (WPC) and the 
Global Plastics Alliance
 (GPA).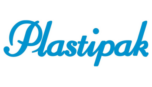 Plastipak
Plastipak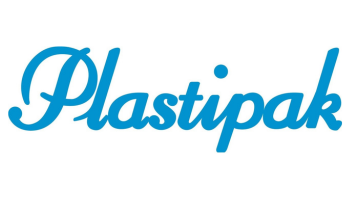 Website
http://Www.Plastipak.com
Profile
Plastipak is Europe's largest producer of PET preforms, bottles and containers for soft drinks, food, alcohol, home & personal care and other applications, supplying many of the best-known brands.

Polyolefin Circular Economy Platform (PCEP)
Polyolefin Circular Economy Platform (PCEP)

Website
http://www.pcep.eu
Profile
The Polyolefin Circular Economy Platform's goal is to transform the entire polyolefin system from a linear to a circular one, keeping this valuable material in the economy, at its highest value, for as long as possible.  PCEP is a unique forum for all stakeholders in the polyolefin value chain to work together through dialogue and collaboration.  It is the embodiment of the industry's collective commitment to take responsibility for their products and create one voice for polyolefins in Europe.  Membership is open to brand owners, retailers, waste management organisations, recyclers, converters, producers and any other stakeholders playing an active role in the polyolefin value chain.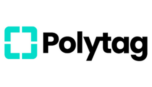 Polytag Limited
Polytag Limited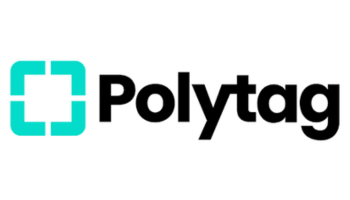 Website
http://www.polytag.co.uk
Profile
Polytag Limited is a UK start-up that has developed a process methodology of marking and detection that could revolutionise the UK recycling sector. The immediate focus of Polytag is the FMCG sector and to implement its technology to enable them and their manufacturers the ability to recover their own packaging materials (principally polymers) through the current waste infrastructure for onward recycling (not down-cycling) and compounding back to a known material specification for reuse into their own products.
PPS Recovery Systems Ltd
PPS Recovery Systems Ltd
Website
http://www.pps-ltd.com/
Profile
PPS Recovery Systems Limited (PPS) has been providing independent consultancy within recycling and waste management since 1990.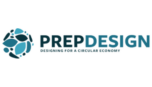 PREP Design Pty Ltd
PREP Design Pty Ltd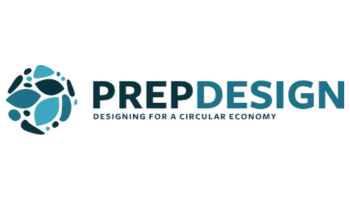 Website
https://prep.design/
Profile
PREP Design was founded in 2017, shortly before forming a strong partnership with OPRL to make PREP available to OPRL's rapidly expanding membership.  PREP is used at the design stage of packaging (all materials) to ensure it is actually recyclable in the UK market.  Now, whilst it is appreciated there are many variable factors across the UK recycling market, PREP does a good job at simulating the journey of packaging from collection, its sorting via the UK MRFs, and its behaviour with the down-stream reprocessors.  A Technical Advisory Committee (TAC), made up of experts from across the supply chain, now assists OPRL to ensure the PREP settings are as accurate as possible and are adjusted as the market changes. Uniquely, PREP provides immediate feedback to the designer to explain why an item of packaging is not recyclable so changes can be made before going to market. PREP look forward to working closely with OPRL and us to assist with OPRL's new Recyclability Certification scheme for plastics.