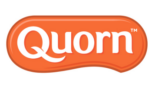 Quorn Foods Ltd
Quorn Foods Ltd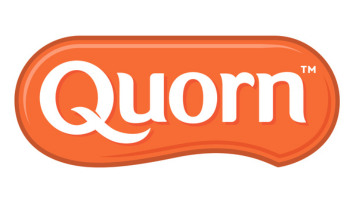 Website
https://www.quorn.co.uk/
Profile
At Quorn Foods Ltd, they believe they have a significant role to play as part of the future food challenge. The research they have invested in since 2010 has worked to gain a comprehensive view of the environmental impacts of their product range, in order for them to contribute to the wider sustainable diets debate. The history of Quorn Foods holds an interesting resonance with today's challenge of how to achieve sustainable nutrition within the context of climate change. The original 'Quorn Story' began in the 1960s, when the founder of the business Lord J. Arthur Rank envisaged a new way of producing protein. This was a reaction to the food security concerns at the time and required significant research and development over many years. The framework of the research was built on finding a micro-organism that could convert carbohydrates into more nutritionally valuable proteins. This led to the discovery of a tiny member of the fungi family that was capable of this conversion via fermentation. The resulting unique ingredient – Mycoprotein – offers authentic meat-like texture, has a range of nutritional benefits and a low environmental impact. Returning to more recent times – in October 2015 the business was acquired by Monde Nissin Corporation, based in the Philippines. Monde Nissin consider Quorn to be central to their vision of building a business respectful of our planet as well as contributing to improved public health and food security. They have invested significantly in terms of marketing and capital and expect to spend a further £100m over the next five years. Business turnover in 2017 exceeded £200m, with sales to most western European Countries, Australasia, USA and more recently new markets in South East Asia. Our Head Office is based in North Yorkshire and we have two other production facilities in the UK, as well as sales offices in USA and across Europe. We employ around 800 people across the business. This is an exciting time for the continuing development of our organisation as we set out to achieve our ambition of becoming the world's first $1 billion meat-free business by 2027.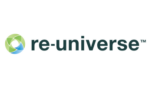 re-universe
re-universe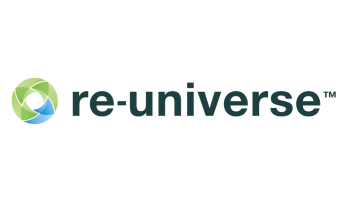 Website
http://www.re-universe.com
Profile
re-universe is a pioneering digital reuse and recycling platform that changes citizen behaviour forever. Our technology is an intelligent centralised platform that works by uniquely serialising items (QR/RFID/NFC) so that they can be tracked and traced, gathering data and building communities through a user-friendly web app or app, boosting return of items through financially incentivising users. Success of any reuse or recycle initiative depends on positive citizen behaviour, which can only be gained through ease of use, user engagement and the ability to truly track and measure impact. Our clients include Blenheim Palace, Bryson Recycling, Danone, EMA Borough Council, IWMA and Wimbledon.
Realise Futures Eco Furniture
Realise Futures Eco Furniture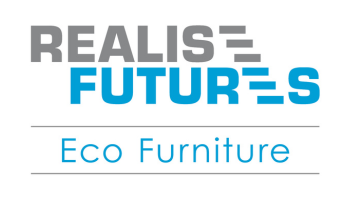 Website
http://www.realisefuturesecofurniture.co.uk
Profile
Realise Futures Eco Furniture was established approximately 10 years ago and is based in Ipswich, Suffolk. We design and manufacture outdoor furniture and play equipment from 100% recycled plastic from plastic waste that would otherwise go to landfill.
As well as being environmentally friendly, our products are long lasting, splinter free, weatherproof, graffiti proof, anti-theft, and easy to clean. Our team will work with you to discuss your requirements from concept right through to design, manufacture, and installation.
Realise Futures is a social enterprise where people are at the heart of everything we do.
We work with people with disabilities and/or disadvantages, to realise their potential. We do this through RF WORKS, Learning and Development and Employment services.
We are one of the largest social enterprises in the East of England, employing 290 people of which 40% are disabled and/or disadvantaged. 
Success, for us, is measured by the positive impact on the lives of those we support and progress, as well as the profit we generate.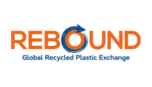 Rebound Limited
Rebound Limited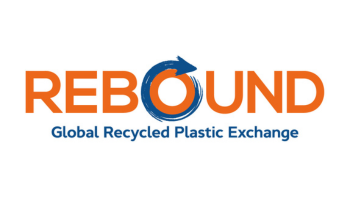 Website
https://www.reboundplasticexchange.com/
Profile
Rebound Plastic Exchange (RPX) is a response to the restriction of trade across borders by offering a reliable source of recycled plastic. Due to disproportionately high levels of contaminated materials, regulations have increased in recent years leading to a proliferation in oversight and enforcement. Similar to existing trading platforms for wheat and metals, RPX's has created a marketplace for recycled plastic that ensures quality assured transactions of highly specified materials, recycled in an environmentally sound manner, through a trusted and transparent trade protocol.
By using a common global language through specification datasheets, both developed and developing countries will benefit from the RPX and trade with confidence as RPX facilitates the movement of quality assured feedstock across borders in a regulatory compliant way through ensuring business continuity and security of supply by providing numerous options based on global coverage and offering a risk managed approach.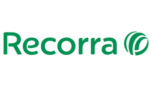 Recorra
Recorra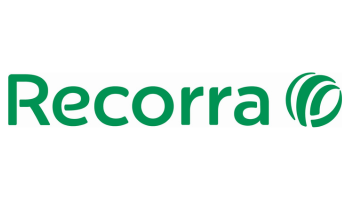 Website
https://www.recorra.co.uk
Profile
Recorra is a leading commercial recycling company operating in London and the South East. Founded in 1988, the company brings recycling and waste management insight to forward-thinking, environmentally aware companies of all sizes. The company has consistently been one of the first to bring to market new recycling streams, such as coffee grounds, coffee cups and compostables and other innovations such as fully electric RCVs.
REMONDIS Plastics Recycling U.K. Ltd
REMONDIS Plastics Recycling U.K. Ltd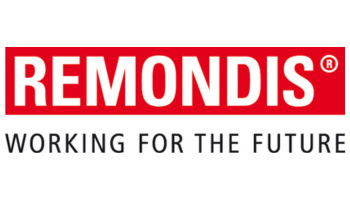 Website
http://www.remondis-recycling.com
Profile
The REMONDIS group is one of the world's largest providers for recycling, services and water. Everything revolves around sustainability for them: They take care of protecting the environment, climate and valuable resources in more than 30 countries on 4 continents. In their operative business, they combine consistent customer-orientation with a perfect service, sophisticated logistics and the wide-ranging options provided by their comprehensive network of facilities. The result are forward-thinking solutions that incrementally improve the day-to-day lives of their customers and the world as such, one step at a time. On behalf of the future. REMONDIS Recycling is the group's recycling specialist for glass and plastics, primarily PET, HDPE, PP and polyamide. A key focus area of their service spectrum is packaging waste. The materials they recycle come from municipal collections and the dual systems, but also from the beverage industry, as well as the central depots and branches of food retailing. REMONDIS Recycling stands for optimal recycling chains. To realize the ambitious processing objectives, they bank on fully developed services, perfect logistics, and facilities with the latest technologies. The core business also embraces services related to deposit systems. They are one of the most important providers for beverage deposits and deposit clearing in Germany. Where deposit solutions are concerned, they offer all-inclusive packages for handling non-reusable and reusable deposit containers as well as the entire data management. The highest levels of quality. Working for the future.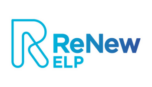 ReNew ELP
ReNew ELP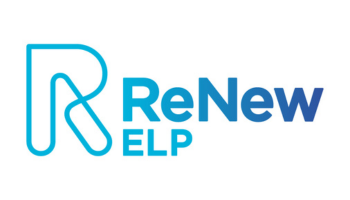 Website
http://www.renewelp.co.uk
Profile
ReNew ELP are launching the world's first HydroPRS™ hydrothermal advanced recycling site in Teesside, North East England, in 2023. Capable of producing 20,000 tonnes of recycled, fossil-equivalent hydrocarbons annually, this first site will act as a springboard for further global sites by parent company, Mura Technology, based in London. The process uses water at high pressure and high temperatures to convert end-of-life waste plastic back into the oils it was originally made from, for use in the manufacture of new plastics and other products. 
The HydroPRS™ technology can recycle the 'unrecyclable' – plastic materials currently sent to landfill, incineration or leaked into the environment, such as flexible, multi-layered, soft and rigid plastic – producing from it the ingredients for new plastic, creating a circular economy and significantly reducing carbon emissions. This eliminates the need for fossil resource in the manufacture of plastic.
Instead of continually making new materials as part of a 'single-use' culture, Mura's process creates an infinite loop of creation, use, and recycling.
HydroPRS™ delivers a sustainable, low carbon circular plastics economy by avoiding harmful greenhouse gas emissions from burning plastic and producing premium oils at a lower carbon footprint than the current fossil-based system.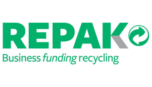 Repak
Repak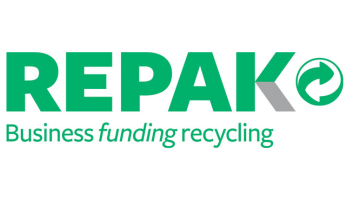 Website
https://repak.ie/
Profile
Repak is an environmental not-for-profit organisation, with a social mission. Our purpose, on behalf of our Members, is: to lead the recycling and sustainability of Ireland's packaging waste; advocate for a new circular economy; and educate businesses and consumers on reducing and recycling packaging waste.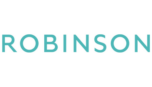 Robinson Plastic Packaging
Robinson Plastic Packaging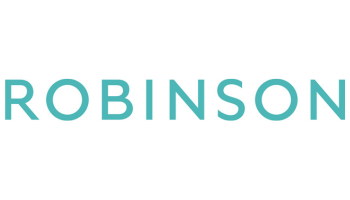 Website
http://www.robinsonpackaging.com
Profile
The plastics division has a strong focus on the Food & Drink, Personal Care and Homecare sectors. They specialise in the design and manufacture of consumer led packaging, using their expertise in injection moulding, blow moulding and injection stretch blow moulding as appropriate. Robinsons can convert a wide range of materials including PP, LLDPE, HDPE PET.  Their downstream capabilities include printing, labelling, multi-port assembly and wadding. Robinsons specialise in bespoke plastic packaging and their in-house design team bring a wealth of knowledge and technical expertise to deliver the very latest in packaging innovation. They also have a range of standard, ready-to-go products that can be viewed via our catalogue.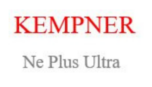 S Kempner Ltd
S Kempner Ltd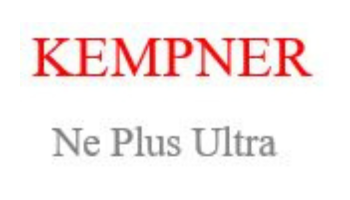 Website
http://www.kempner.co.uk
Profile
Kempner are premium shrink wrap suppliers to a great range of industries in the UK and Europe. They sell a totally comprehensive range of shrink wrap materials designed to fulfil every end user requirement, including OPRL approved films for recycling along with recycled content and compostable, and other eco-friendly options. At Kempner, they also offer an excellent range of shrink wrap machinery for you to choose from, whether you are a relatively small business, or a large manufacturer. Their team of experts will be able to give you help and advice on what kind of shrink wrapping equipment or film would be an ideal fit for your requirements.  With the largest inventory of shrink wrap film and shrink wrap machines in the country, appropriately located, to ensure the fastest possible delivery to any customer.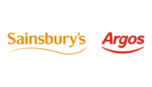 Sainsbury's Supermarkets Ltd
Sainsbury's Supermarkets Ltd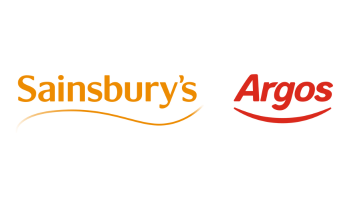 Website
https://www.sainsburys.co.uk/
Profile
Since they set up shop in 1869, they've always had a strong sense of social, environmental and economic responsibility and an understanding that their success depends on society's success. Today, with one billion people living in extreme poverty; malnutrition and obesity becoming more prevalent and our planet's resources being pushed to their limits, their values are helping us to drive lasting, positive change in the UK and internationally. They support the UN Sustainable Development Goals and want to play their part in tackling climate change, injustice and inequality and ending poverty. These 17 Goals also offer great economic opportunity and in a highly competitive industry like theirs, they make strong commercial sense. Their values help us strengthen relationships with all their stakeholders, build trust, reduce operating costs, mitigate risks and attract and retain talent in a crowded marketplace. They're focusing efforts where they can make the greatest difference and they believe collective action is the only way to address these global issues at the speed and scale required.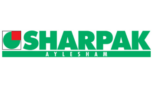 Sharpak Aylesham (GUILLIN Group)
Sharpak Aylesham (GUILLIN Group)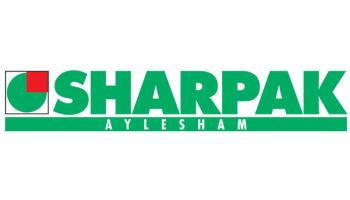 Website
https://www.groupeguillin.fr/en/sharpak-aylesham/
Profile
SHARPAK AYLESHAM, a member of the GUILLIN Group, European market leader in eco-designed food packaging solutions, is a manufacturing company based in the South East of England. The company develops, manufactures and distributes the largest portfolio of packaging solutions for fruit and vegetables and for ready meals in the United Kingdom. In the fruit & vegetable sector it offers attractive, functional and sustainable packaging for all types and sizes of fruits, salads, vegetables and fresh herbs to retailers and food processors. SHARPAK AYLESHAM also supplies the ready-meals market, professional food trades and commercial catering with an entire range of innovative packaging options manufactured at its Aylesham production site and by the other companies in the GUILLIN Group. The company's clients recognise its capacity for innovation, its customer service and its range of responsible fully recyclable, reusable or fully compostable products. Carrying the ALTER ECO RECYCLE, ALTER ECO RE-USE or ALTER ECO BIO segmentations, all of the packaging solutions guarantee the best protection for food. The company is also committed to sustainability projects such as Prevented Ocean Plastic™ or the UK Plastic Pact.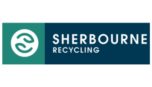 Sherbourne Recycling
Sherbourne Recycling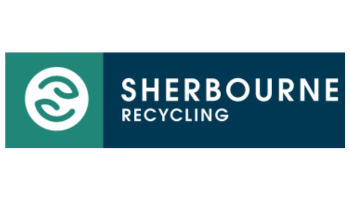 Website
https://sherbournerecycling.co.uk/
Profile
Sherbourne Recycling Ltd was established in 2021 to develop and operate a new state of the art materials recycling facility in Coventry on behalf of eight local authorities. Sherbourne's vision to produce high quality recyclate from the widest range of materials recycled by householders and commercially is underpinned by the use of advanced technologies. With the integration of artificial intelligence at the heart of the system, the facility will combine the use robotics and optics to separate materials.

Smart Sustainable Plastic Packaging Challenge
Smart Sustainable Plastic Packaging Challenge

Website
https://www.ukri.org/our-work/our-main-funds/industrial-strategy-challenge-fund/clean-growth/smart-sustainable-plastic-packaging-challenge/
Profile
The Smart Sustainable Plastic Packaging (SSPP) Challenge will establish the UK as a leader in smart sustainable packaging and support a reduction in waste entering the environment. In total it will fund up to £60 million to support academic-led research to address known problems and to support industry-led collaborative research and development of new technologies, matched by £149 million from industry. The Challenge aims to:
Tackle the environmental impact of plastic packaging through the development of a more sustainable plastic packaging supply chain in the UK
Drive research and innovation to develop more sustainable plastic packaging materials and designs, and enable new recycling processes and infrastructure
Encourage collaboration and innovation in integrated circular supply chains using insights into consumer behaviour to reduce the environmental impacts of plastic packaging.