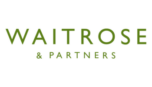 Waitrose & Partners
Waitrose & Partners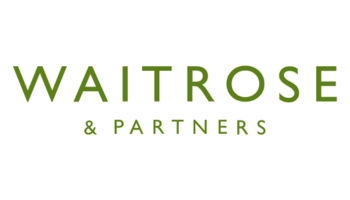 Website
https://www.waitrose.com/
Profile
The Partnership is the UK's largest employee-owned business and home to our two cherished retail brands – Waitrose & Partners and John Lewis & Partners. Everything we do is powered by our unique purpose, which puts the happiness of Partners at our core through worthwhile and satisfying employment. Every one of us is committed to inspiring and delighting our ​customers​ through quality products, great quality food and outstanding service because for us, it's personal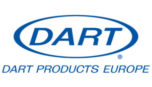 Dart Products Europe Ltd.
Dart Products Europe Ltd.
Website
http://dartproductseurope.com/
Profile
Dart makes everyday products that give people the freedom to enjoy the food & drinks they love, wherever they are. From to-go containers and dinnerware to tamper-evident food packaging and even the red Solo cup, their products keep people on the go and having fun. Their customers around the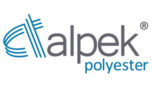 Alpek Polyester UK Ltd
Alpek Polyester UK Ltd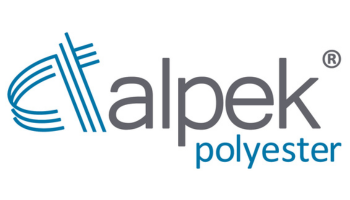 Website
https://www.alpekpolyester.com
Contact Details
Phone: 01642 451000 Email:
info.UK@alpekpolyester.com
Contact Name:
Profile
Alpek Polyester is a global leader in the polyester value chain from PTA to PET and Polyester Fibres including both staple fibre and filament. Its roots link to the very first commercial polyester products and its focus fixed firmly on the future of all aspects of the polyester marketplace. A company that understands the challenges you face and has a proven track record of working collaboratively to overcome those challenges and maximise opportunities as they arise.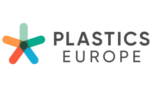 PlasticsEurope
PlasticsEurope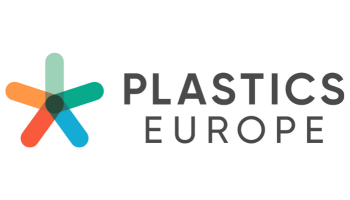 Website
http://www.plasticseurope.org/
Profile
PlasticsEurope is a leading European trade association, with centres in Brussels, Frankfurt, London, Madrid, Milan and Paris. Networking with European and national plastics associations Plastics Europe have more than 100 member companies, who are responsible for producing more than 90% of all polymers across the 27 member states of the European Union, plus Norway, Switzerland, Turkey and UK. On a global level, they actively support the 
World Plastics Council
 (WPC) and the 
Global Plastics Alliance
 (GPA).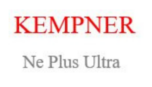 S Kempner Ltd
S Kempner Ltd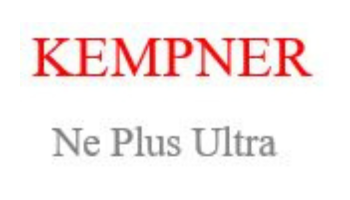 Website
http://www.kempner.co.uk
Profile
Kempner are premium shrink wrap suppliers to a great range of industries in the UK and Europe. They sell a totally comprehensive range of shrink wrap materials designed to fulfil every end user requirement, including OPRL approved films for recycling along with recycled content and compostable, and other eco-friendly options. At Kempner, they also offer an excellent range of shrink wrap machinery for you to choose from, whether you are a relatively small business, or a large manufacturer. Their team of experts will be able to give you help and advice on what kind of shrink wrapping equipment or film would be an ideal fit for your requirements.  With the largest inventory of shrink wrap film and shrink wrap machines in the country, appropriately located, to ensure the fastest possible delivery to any customer.
Realise Futures Eco Furniture
Realise Futures Eco Furniture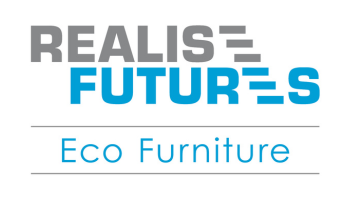 Website
http://www.realisefuturesecofurniture.co.uk
Profile
Realise Futures Eco Furniture was established approximately 10 years ago and is based in Ipswich, Suffolk. We design and manufacture outdoor furniture and play equipment from 100% recycled plastic from plastic waste that would otherwise go to landfill.
As well as being environmentally friendly, our products are long lasting, splinter free, weatherproof, graffiti proof, anti-theft, and easy to clean. Our team will work with you to discuss your requirements from concept right through to design, manufacture, and installation.
Realise Futures is a social enterprise where people are at the heart of everything we do.
We work with people with disabilities and/or disadvantages, to realise their potential. We do this through RF WORKS, Learning and Development and Employment services.
We are one of the largest social enterprises in the East of England, employing 290 people of which 40% are disabled and/or disadvantaged. 
Success, for us, is measured by the positive impact on the lives of those we support and progress, as well as the profit we generate.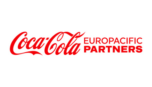 Coca-Cola Europacific Partners
Coca-Cola Europacific Partners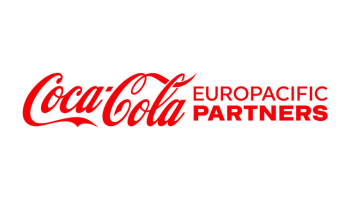 Website
https://www.cocacolaep.com/
Profile
About Coca-Cola Europacific Partners:
Coca-Cola Europacific Partners is one of the leading consumer goods companies in the world. We make, move and sell some of the world's most loved brands – serving 600 million consumers and helping 1.75 million customers across 29 countries grow.
Our success is built on great people, great service and great beverages. We want to deliver sustainable growth, create value for all our stakeholders and build a better future for our business, our communities and the planet.
About Coca-Cola Europacific Partners in GB:
In Great Britain (GB) we employ some 3,300 people across England, Scotland and Wales across our 8 manufacturing sites, offices and depots. We are committed to minimising the environmental impact of products and operations, with a particular focus on sustainable packaging, water stewardship, and energy and climate protection. 
We support the vision of a world without waste and our packaging strategy is focused on helping to achieve this by ensuring all our packaging is collected, reused or recycled as part of a circular economy and that none of it ends up as litter or in the oceans. 
Reducing the footprint of our packaging will be a critical part in our CCEP journey to reach our ambition of net-zero GHG emissions by 2040.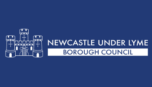 The Borough Council of Newcastle-under-Lyme
The Borough Council of Newcastle-under-Lyme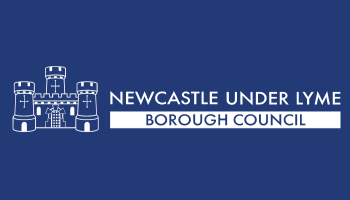 Website
https://www.newcastle-staffs.gov.uk/
Profile
Newcastle-under-Lyme Borough Council is a Waste Collection Authority in the north of Staffordshire.  Their services are operated in-house.  They operate fortnightly dual-stream recycling, refuse, and garden waste subscription services, and a weekly food waste collection service.  The collection service sits alongside Streetscene and Sustainability services in the Sustainable Environment Service team structure.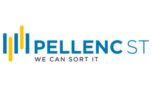 Pellenc Selective Technologies
Pellenc Selective Technologies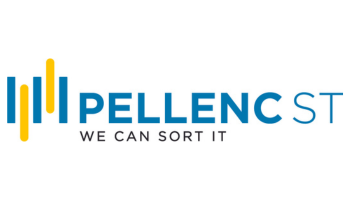 Website
http://www.pellencst.com
Profile
PELLENC Selective Technologies is a company dedicated to the development of optical sorting solutions.  The French-based company enjoys a global presence with over 2000 systems in operation in more than 42 countries around the world. 
Their sensor-based systems enable recovering valuable materials from a variety of waste streams such as Dry Recyclables, Film, PET,PP,PE, Municipal Solid Waste, C&I, WEEE, Metals etc.
PELLENC Selective Technologies is at the forefront of this technology and innovation. Some of their developments have led to breakthroughs in the areas of plastic film sorting, multilayer materials detection and tray sorting along with developments to sort food grade plastics.
PELLENC Selective Technologies have strong references in the UK and work with the major players in the Industry.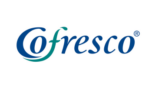 Cofresco
Cofresco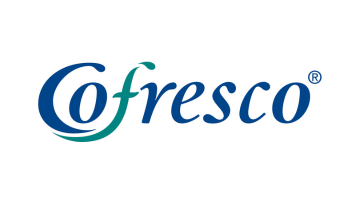 Website
https://www.cofresco.de/
Profile
Cofresco, a Melitta Group company, Europe's leading manufacturer of branded household and professional cling film, foil and paper products, are a forward-thinking company with the expertise to be leaders of innovation in their fields of business.  From sites in Germany (corporate head office), Poland and the UK, Cofresco focus on the consumer to develop and bring to market, innovations that provide real improvements in quality and ease of use.
Freshness and flavour, foodservice, waste solutions and innovative products built under strong brands such as Toppits®, Albal®, Bacofoil®, Wrapmaster®, Swirl® and Handybag®, Cofresco's range of brands will always have the right product on offer.
We want to improve the sustainability of our products and processes. Today, too much plastic waste is generated that is not reused. We at Cofresco want to change this by considering plastic not as waste, but as a valuable resource and part of a recycling loop – a resource that can and must be recycled. In this way, we want to transform the future of plastic – for improved sustainability and economic efficiency.
Please
click here
for further details on our Sustainability targets.
Cambridge City and South Cambridgeshire Shared Waste Service
Cambridge City and South Cambridgeshire Shared Waste Service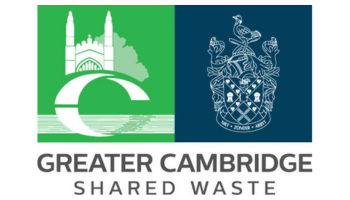 Website
http://www.cambridge.gov.uk
Profile Two waste teams collecting bins from over 116,000 homes across Cambridge and South Cambridgeshire have joined forces in a bid to reduce cost. Cambridge City Councils fleet of 27 bin lorries have begun operating from Waterbeach depot, where South Cambridgeshire District Councils waste operations are based. The management teams for the two councils waste operations came together in August saving over £100,000 a year and with the operations now working out of one depot, further efficiencies will be sought to drive down costs. Cambridge City Councils waste crews and staff had previously operated from a depot on Mill Road which is earmarked for redevelopment in the future. The single shared waste management team are now working on integrating the bin collection rounds across the two districts in order to make efficiency savings on fuel and vehicles. It is expected the annual savings from the move to a shared waste service will be around £700,000. Both Councils already take waste and recycling they collect to the processing centres near the Waterbeach depot.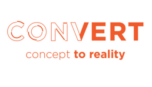 Convert Design Ltd
Convert Design Ltd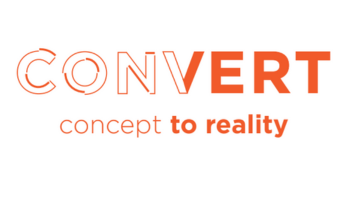 Website
https://www.convertdesignltd.com
Profile Convert Design Ltd is a design manufacturing consultancy that brings peoples ideas to life. With experienced professional mechanical engineers that have worked with some of the top brands and organisations such as Aston Martin, Dyson, Bosch, etc., they can provide clients with CAD (Computer Aided Design) 3D and/or 2D draughting, costing estimates, market research, FEA analysis, manufacturing and sub-contracting, project management and reverse engineering. They are passionate about each client and project. Their main goal is to help people turn their ideas into reality, no matter how small or big, easy or challenging that might be, they achieve this by having the product in mind and closely following the project in every step of the product creation lifecycle. Convert Design Ltd are currently working on a product launch that will create a positive impact on plastic recycling. This project is purely created, planned, and executed by Convert Design.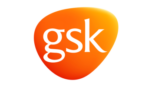 GlaxoSmithKline PLC
GlaxoSmithKline PLC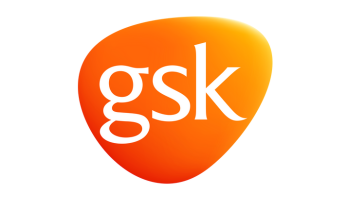 Website
https://www.gsk.com/en-gb/
Profile GSK are a science-led global healthcare company with a special purpose to help people do more, feel better, live longer. With three global businesses that discover, develop and manufacture innovative pharmaceutical medicines, vaccines and consumer healthcare products, their goal is to become one of the world's most innovative, best performing and trusted healthcare companies.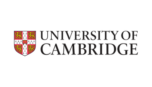 University of Cambridge
University of Cambridge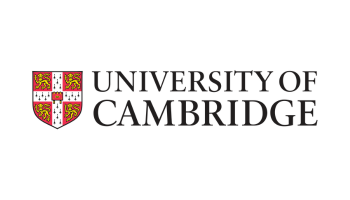 Website
https://www.cam.ac.uk/
Profile
With more than 18,000 students from all walks of life and all corners of the world, over 11,000 staff, 31 Colleges and 150 Departments, Faculties, Schools and other institutions, no two days are ever the same at the University of Cambridge. At the heart of this confederation of Departments, Schools, Faculties and Colleges is a central administration team. It is small because the Colleges are self-governing and teaching staff carry out much of the daily administration at Cambridge.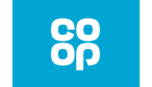 Co-op
Co-op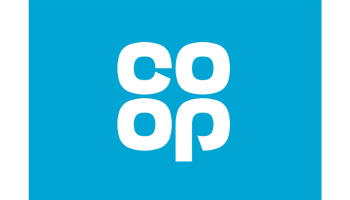 Website
http://www.co-operative.coop
Profile
Co-op is one of the world's largest consumer co-operatives with interests across food, funerals, insurance and legal services. Owned by millions of UK consumers, the Co-op operates over 2,500 food stores, over 800 funeral homes and provides products to over 5,000 other stores, including those run by independent co-operative societies and through its wholesale business, Nisa Retail Limited. As a recognised leader for sustainability, Co-op exists to meet members' needs and stand up for the things they believe in. 
100% of Co-op's own-brand food packaging is recyclable, at kerbside or through their soft plastic recycling bins in stores. Co-op continue to improve recyclability by working with suppliers to develop single-material flexibles and removing colour from rigid plastics
. Alongside recyclability, Co-op look to prioritise the use of recycled content. All their PET bottles for water, soft drinks, mixers and juices contain 100% recycled content and their PET bottles, pots, tub, trays and punnets contain a minimum of 50% recycled content. Looking forward, they are planning the delivery of deposit return schemes and trialling the use of digital track and trace technology to gather information on recycling rates and support a model for digital DRS.
Nextek Ltd
Nextek Ltd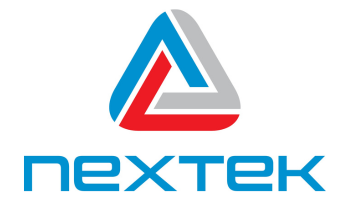 Website
http://www.nextek.org
Profile
Established in 2004, Nextek is a SustainTech organisation that provides cutting-edge expertise in the design, optimisation, processing and recycling of plastic materials, with a focus on science-based solutions for complex waste challenges. 
Working with SMEs through to multi-national top 500 corporations, our extensive polymer expertise is driven by our mission to reduce the world's carbon footprint and find new destinations for all our waste streams.
Nextek's extensive track record in high-performance recycling of plastics packaging includes developing novel food-grade recycling processes and plant design for food-grade post-consumer plastics.
Some of our latest transformational projects include NEXTLOOPP, the award-winning global multi-participant project to close the loop on post-consumer plastic packaging and turn it into high-quality food-grade recycled Polypropylene (FGrPP) and COtooCLEAN that focuses on recycling flexible plastics back to food-grade purity.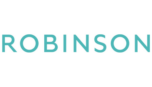 Robinson Plastic Packaging
Robinson Plastic Packaging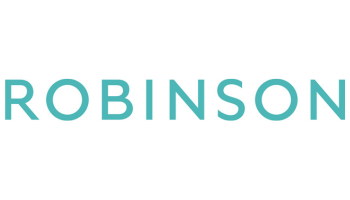 Website
http://www.robinsonpackaging.com
Profile
The plastics division has a strong focus on the Food & Drink, Personal Care and Homecare sectors. They specialise in the design and manufacture of consumer led packaging, using their expertise in injection moulding, blow moulding and injection stretch blow moulding as appropriate. Robinsons can convert a wide range of materials including PP, LLDPE, HDPE PET.  Their downstream capabilities include printing, labelling, multi-port assembly and wadding. Robinsons specialise in bespoke plastic packaging and their in-house design team bring a wealth of knowledge and technical expertise to deliver the very latest in packaging innovation. They also have a range of standard, ready-to-go products that can be viewed via our catalogue.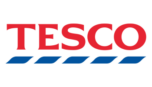 Tesco PLC
Tesco PLC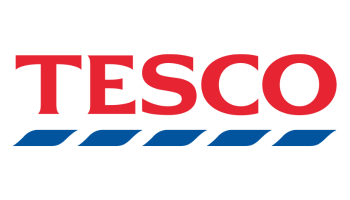 Website
http://www.tesco.com/
Profile
Tesco was built to be a champion for customers, serving them every day with affordable, healthy and sustainable food. Our commitment to our customers extends beyond our stores, and into every local community we serve – in the UK, Republic of Ireland (ROI), Slovakia, the Czech Republic and Hungary.
We provide extra support to those that need it, through food banks, donation schemes and community grants. This year, we have been laser-focused on keeping the cost of the weekly shop affordable for our customers.
At the same time, we have invested in our colleagues and worked in partnership with our suppliers, providing additional support where needed.
At the heart of Tesco is our fantastic team of more than 330,000 colleagues, who go above and beyond to make a difference. We work hard to be an inclusive workplace, where all colleagues can be at their best and build the skills to grow their careers.
In challenging times, our purpose has guided every part of the Group, from Booker and One Stop to Tesco Bank, Tesco Mobile and dunnhumby. Serving our customers, communities and planet a little better every day is what we do.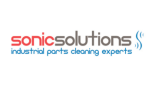 Sonic Solutions Ltd
Sonic Solutions Ltd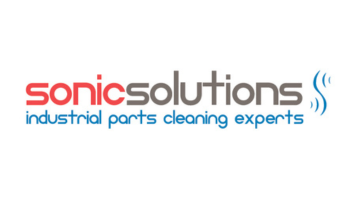 Website
www.sonicsolutionsltd.com
Profile Sonic Solutions clean your dirty process parts; parts like hot melt filter discs, air filters, heat exchangers, coolers, water jackets, anilox print rollers. These can all be restored to nearly new condition with full functionality to keep your process lines running effectively and efficiently. Using specialist equipment Sonic Solutions restore dirty parts to new, saving replacement cost, the hassles of in-house cleaning, and the time of process staff on unproductive tasks. A variety of cleaning processes are used; thermal stripping, jet wash, chemical soak, ultrasonics, media blasting, and old-fashioned elbow grease, achieving outstanding results. Not having the right skills in-house, or the right equipment, results in high parts replacement costs, frequent process downtime, and poor quality for your business. Not to mention the health & safety and environmental issues associated with cleaning chemicals and waste. Contact Sonic Solutions Ltd for your free trial clean!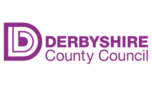 Derbyshire County Council
Derbyshire County Council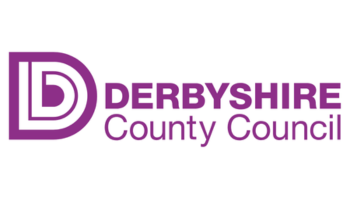 Website
https://www.derbyshire.gov.uk/home.aspx
Profile
Derbyshire County Council is the upper-tier local authority for the non-metropolitan county of Derbyshire, England. It has 61 divisions, with three divisions having two members each. They are Glossop and Charlesworth, Alfreton and Somercotes, and Eckington and Killamarsh.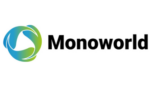 Monoworld Ltd
Monoworld Ltd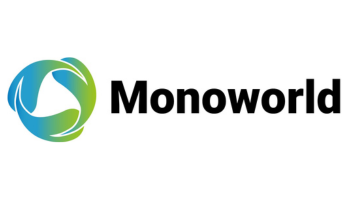 Website
http://www.monoworldrecycling.co.uk/
Profile Monoworld Ltd is a family business with over 30 years experience in the recycling industry. The company started off with recycling of plastic waste but has since grown and provides total recycling solutions for all forms of waste. The company operates out of a purpose built facility in Bedfordshire. The Bedfordshire site also houses a Materials Recycling Facility with processes around 50,000 tons of mixed dry kerbside recyclables. The MRF also processes around 25,000 tons of commercial waste. The plant segregates paper, cardboard, plastics, metals & wood, resulting in low levels of materials ending up in landfill. The company is a registered waste carrier & conforms to the duty of care. All our drivers are WAMITAB trained & hold a COTC certificate which ensures safe & efficient collections. The company is also an Environment Agency accredited recycler of plastic & paper waste and can provide PRN's (Packaging Recovery Notes) to obligated companies. Monoworld has ISO 9001 accreditation and has implemented a quality management system. This enables the company to track waste collections through to processing and finished goods. This results in a full a auditable trail for all waste materials collected & processed by Monoworld. Monoworld has ISO 14001 accreditation and is continuously reducing the impact of its business on the environment. The company has implemented onboard fuel management systems, emissions controls, reduction in use of heat, water & energy in the offices and encouraging staff to participate actively in reducing the business impact on the environment.
Pepsico
Pepsico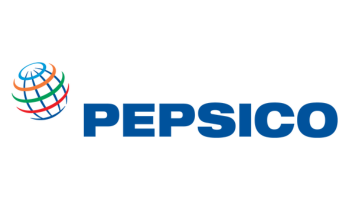 Website
https://www.pepsico.co.uk
Profile As one of the world's leading food and beverage companies we recognise the significant role we can play in helping to change the way society makes, uses, and disposes of plastics, and we are helping to make sustainable plastics a reality. We've made it a business imperative to help build a circular future for packaging and a world where plastics need never become waste. Across PepsiCo Europe, we plan to eliminate virgin fossil-based plastics in all our crisp and snack bags by 2030. This ambition will apply to our UK brands including Walkers, Doritos, Quavers, Wotsits, Snack a Jacks and Pipers, and will be delivered by using 100% recycled or renewable content in our packets. While we've set ourselves ambitious targets, we recognise that tackling plastic waste is not a challenge any one organisation or country can do alone. That's why we're continuing to play a lead role in changing the way everyone uses plastics, through partnerships with like-minded organisations including our work with Wrap on the UK Plastics Pact as well as working with our peers as one of the founding members of the Flexible Plastics Fund.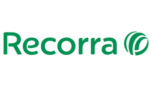 Recorra
Recorra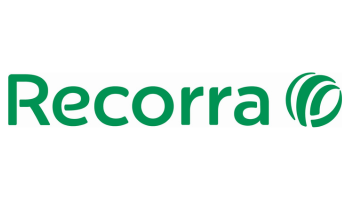 Website
https://www.recorra.co.uk
Profile
Recorra is a leading commercial recycling company operating in London and the South East. Founded in 1988, the company brings recycling and waste management insight to forward-thinking, environmentally aware companies of all sizes. The company has consistently been one of the first to bring to market new recycling streams, such as coffee grounds, coffee cups and compostables and other innovations such as fully electric RCVs.

Polyolefin Circular Economy Platform (PCEP)
Polyolefin Circular Economy Platform (PCEP)

Website
http://www.pcep.eu
Profile
The Polyolefin Circular Economy Platform's goal is to transform the entire polyolefin system from a linear to a circular one, keeping this valuable material in the economy, at its highest value, for as long as possible.  PCEP is a unique forum for all stakeholders in the polyolefin value chain to work together through dialogue and collaboration.  It is the embodiment of the industry's collective commitment to take responsibility for their products and create one voice for polyolefins in Europe.  Membership is open to brand owners, retailers, waste management organisations, recyclers, converters, producers and any other stakeholders playing an active role in the polyolefin value chain.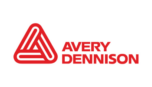 Avery Dennsion
Avery Dennsion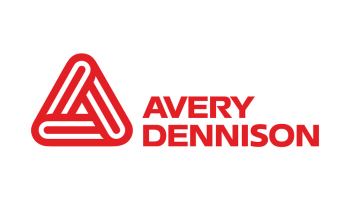 Website
https://label.averydennison.com/eu/en/home.html
Profile
Avery Dennison (NYSE: AVY) is a global materials science company specialising in the design and manufacture of a wide variety of labelling and functional materials. The company's products, which are used in nearly every major industry, include pressure-sensitive materials for labels and graphic applications; tapes and other bonding solutions for industrial, medical, and retail applications; tags, labels and embellishments for apparel; and radio frequency identification (RFID) solutions serving retail apparel and other markets.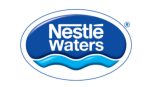 Nestlé Waters (UK) Ltd
Nestlé Waters (UK) Ltd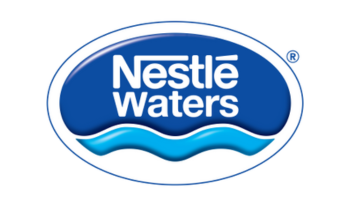 Website
http://www.nestle.co.uk/
Profile
Part of Nestlé, the Nestlé Waters portfolio comprises international premium and mineral water brands, historic and local European water brands and beverages.  With have 47 sites and 21,000 people across the globe, they are committed to the sustainability of their operations and the protection of natural aquifers.  Find more information at:
Natural mineral & purified waters | Nestlé Global (nestle.com)
In the UK, brands include their local brands, BUXTON® Natural Mineral Water and Nestlé® Pure Life® as well as their international water brands Perrier®, S.Pellegrino® and Acqua Panna®.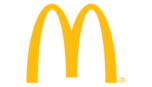 McDonald's
McDonald's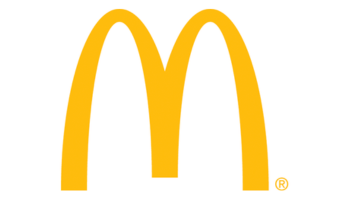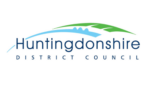 Huntingdonshire District Council
Huntingdonshire District Council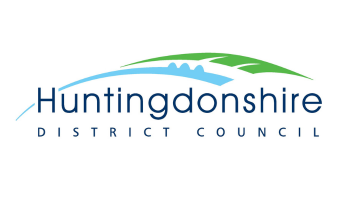 Website
https://www.huntingdonshire.gov.uk/
Profile
Huntingdonshire District Council is situated within Cambridgeshire and is the lower tier of a two tier local government system with Cambridgeshire County Council. The district council provides services such as waste collection and recycling, local planning and housing services, environmental health services and council tax collection.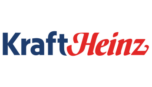 Kraft Heinz
Kraft Heinz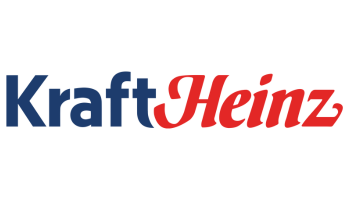 Website
https://www.kraftheinzcompany.com/
Profile
The Kraft Heinz Company is the third-largest food and beverage company in North America and the fifth-largest food and beverage company in the world, with eight $1 billion+ brands. A globally trusted producer of delicious foods, The Kraft Heinz Company provides high quality, great taste and nutrition for all eating occasions whether at home, in restaurants or on the go.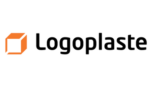 Logoplaste
Logoplaste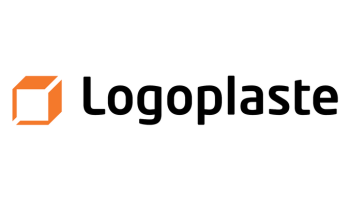 Website
http://www.logoplaste.com/
Profile
Logoplaste is a global value-added service provider and producer of rigid plastic packaging for well-known fast moving consumer goods companies in the food and beverage, cosmetics, personal care, and household industries. 
Founded in 1976, the company is the pioneer in the wall to wall, embedded manufacturing model, significantly reducing CO2 emissions by eliminating transportation of empty bottles and secondary packaging, improving the overall environmental impact across the entire supply chain. 
Logoplaste currently manages 65 plants in 18 countries across 3 continents.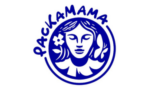 Packamama
Packamama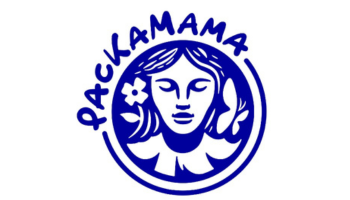 Website
http://www.packamama.com
Profile
Packamama is the climate tech packaging business designed for a circular economy and offering packaging protecting Mother Earth. It is spun off from sustainable wine success Garçon Wines and encompasses the packaging elements from that scale-up business.
Recognising the profound and far-reaching potential of packaging as a force for positive change, Packamama is on a mission to help create a low carbon future in the drinks industry, starting with better wine bottles: multi-award-winning, eco-flat bottles that save space, weight and energy to slash carbon emissions. This tackles the wine industry's carbon footprint hotspot of round, glass bottles. 
Headquartered in London, UK, Packamama is powered by a production network of industry leaders in the UK and Australia, with the US and France coming soon. With a passionate team, they provide forward-thinking wine companies and brands with the packaging and production to implement Packamama's IP-protected portfolio of innovative, climate-friendly bottles into their businesses and across the world.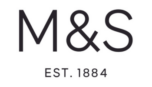 Marks & Spencer Group plc
Marks & Spencer Group plc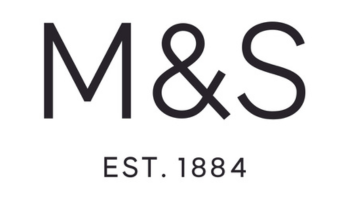 Website
http://www.marksandspencer.com/
Profile
Over the last 129 years M&S has grown from a single market stall to become an international multi-channel retailer. We now operate in over 50 territories worldwide and employ almost 82,000 people. Remaining true to our founding values of Quality, Value, Service, Innovation and Trust, we work hard to ensure our offer continues to be relevant to our customers. Through diversifying our store locations, channels and product ranges we are reducing our dependence on the UK and broadening our international focus. Our UK turnover is split between Food (54%) and General Merchandise (46%). With 766 stores across the UK and a growing e-commerce business, we sell high-quality, great value food and remain the UK market leaders in womenswear, lingerie and menswear. From browsing through to purchase and delivery, we aim to provide the best shopping experience for our customers. Whether in stores, online or by phone, we offer a convenient service for all our customers – however and whenever they choose to shop with us. We aim to become the world's most sustainable retailer and Plan A, our eco and ethical programme, is at the very heart of how we do business.  More than five years since launch, we continue to extend the influence of Plan A – engaging our employees, suppliers and customers.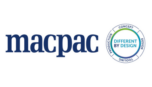 Macpac
Macpac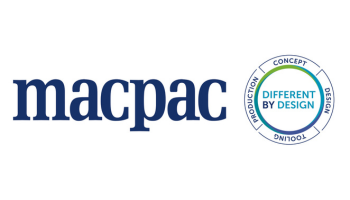 Website
http://www.macpac.co.uk
Profile
Designer, Toolmaker & Manufacturing of Thermoformed plastic packaging into the Food, Pharmaceutical, Electronics, Horticulture, and Cosmetics industries since 1973. Macpac's thermoforming innovation is outstanding, taking pride in creativity through their in-house design studio, developing bespoke packaging solutions no matter what market sector you're looking to develop packaging for.  
Macpac work diligently with customers to deliver what they want, designed to impress, and cost-effective tooling while supporting their clients through the thermoforming process from an idea to delivery. 
Macpac has always been at the forefront of materials technology having supplied R-PET packaging for nearly 20 years, with sustainability, recyclability, and the circular economy the focus. Using R-PET material with up to 100% recycled content Macpac produce stand out packaging that is also 100% recyclable.
A key benefit is that Macpac controls the entire process all under one roof from first idea, to design, tooling, and packaging manufacture. This total control enables faster response to urgent customer demands ensuring deadlines are met and budgets strictly adhered to. Over the years Macpac has acquired the unique knowledge that can only arise from a long, trusted, and close collaboration with customers.
See our website for more information.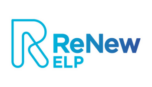 ReNew ELP
ReNew ELP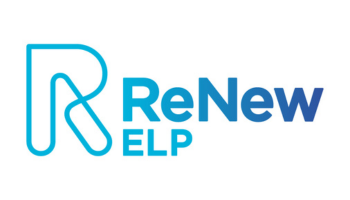 Website
http://www.renewelp.co.uk
Profile
ReNew ELP are launching the world's first HydroPRS™ hydrothermal advanced recycling site in Teesside, North East England, in 2023. Capable of producing 20,000 tonnes of recycled, fossil-equivalent hydrocarbons annually, this first site will act as a springboard for further global sites by parent company, Mura Technology, based in London. The process uses water at high pressure and high temperatures to convert end-of-life waste plastic back into the oils it was originally made from, for use in the manufacture of new plastics and other products. 
The HydroPRS™ technology can recycle the 'unrecyclable' – plastic materials currently sent to landfill, incineration or leaked into the environment, such as flexible, multi-layered, soft and rigid plastic – producing from it the ingredients for new plastic, creating a circular economy and significantly reducing carbon emissions. This eliminates the need for fossil resource in the manufacture of plastic.
Instead of continually making new materials as part of a 'single-use' culture, Mura's process creates an infinite loop of creation, use, and recycling.
HydroPRS™ delivers a sustainable, low carbon circular plastics economy by avoiding harmful greenhouse gas emissions from burning plastic and producing premium oils at a lower carbon footprint than the current fossil-based system.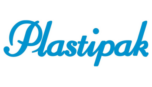 Plastipak
Plastipak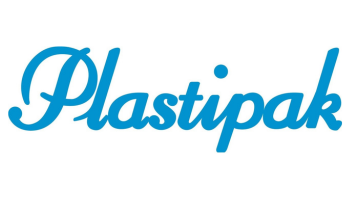 Website
http://Www.Plastipak.com
Profile
Plastipak is Europe's largest producer of PET preforms, bottles and containers for soft drinks, food, alcohol, home & personal care and other applications, supplying many of the best-known brands.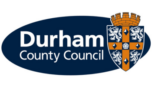 Durham County Council
Durham County Council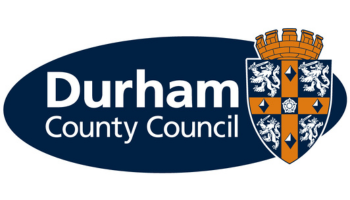 Website
https://www.durham.gov.uk/
Profile
Durham County Council is a local unitary authority working with a range of partners to provide public services to the Durham County.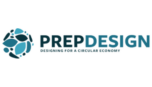 PREP Design Pty Ltd
PREP Design Pty Ltd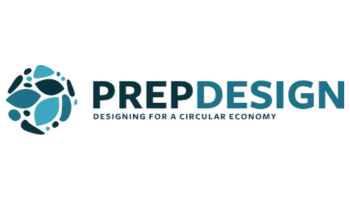 Website
https://prep.design/
Profile
PREP Design was founded in 2017.  Between 2018 and April 2023, PREP was available to OPRL Members.  PREP is used at the design stage of packaging (for all materials) to ensure it is recyclable in the UK market.  
It is appreciated there are many variable factors across the UK recycling market, but PREP uniquely simulates the journey of packaging from collection, sorting, and down-stream reprocessors.  
A Technical Advisory Committee (TAC), made up of experts from across the supply chain, was formed by OPRL in 2020 to ensure the PREP settings were aligned with the OPRL Label Guidelines. 
Uniquely, PREP provides immediate feedback to the designer to explain why an item of packaging is not recyclable so changes can be made before going to market.
The latest version of PREP includes new features, including:
A more granular evaluation framework that considers the bonding of composite materials

 

PREP Data Sharing module to receive projects from suppliers;

 

Middleware to allow for CSV data uploads and API links; and

 

EPR module, which allows users to estimate their future liabilities using eco-modulation fees. 

 
A gold standard for the UK market that meets the ISO14021 standard; let's help the recyclers receive a cleaner stream to accelerate the market for recycled content.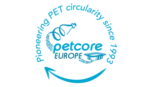 Petcore Europe
Petcore Europe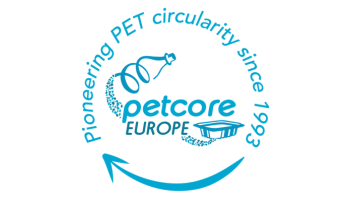 Website
https://www.petcore-europe.org/
Profile
Petcore Europe is the association representing the complete PET value chain in Europe since 1993. Its mission is to ensure that the entire PET industry is well aligned to enhance its value and sustainable growth, to represent the PET industry before the European institutions and other stakeholders, to ensure that PET is positioned as an outstanding packaging material and recognised as environmentally sound, to support and validate innovative packaging solutions from a recycling perspective, and to work with all interested parties to ensure a continuous increase of PET post-consumer collection and recycling. PET (PolyEthylene Terephthalate) is a strong but lightweight form of polyester. It is used to make containers for soft drinks, juices, drinks, water, edible oil, fresh food and dairy as well as household cleaners and other non-food applications. PET bottles and food containers, such as sheets and trays are perfectly recyclable while they help to reduce CO2 emissions and food waste.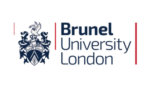 Brunel University London
Brunel University London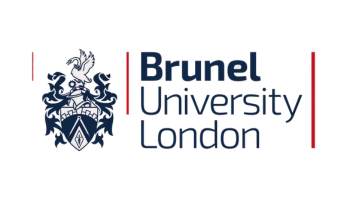 Website
http://www.brunel.ac.uk/
Profile
Brunel is a world-class university based in Uxbridge, West London. Now over 40 years old, our mission has always been to combine academic rigour with the practical, entrepreneurial and imaginative approach pioneered by our namesake Isambard Kingdom Brunel.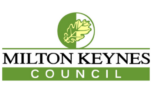 Milton Keynes Council
Milton Keynes Council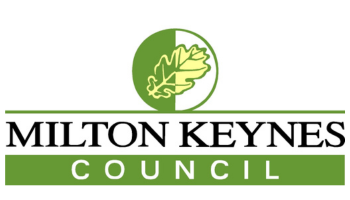 Website
http://www.milton-keynes.gov.uk/
Profile
Milton Keynes City Council is a unitary authority which means we have responsibilities for all local government services in MK, including education, housing,
highways
and social services – around 250 services in all.
MKCC has a proud history of providing innovate and sustainable waste services with the first borough wide weekly recycling collection service and purpose built MRF. MK also commissioned and owns a start of the art facility for the treatment of residual waste known as Milton Keynes Waste Recovery Park
.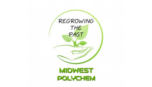 Midwest Polychem Ltd
Midwest Polychem Ltd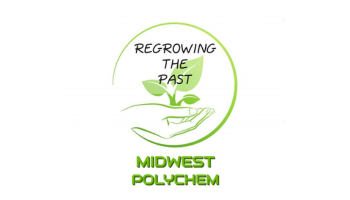 Website
http://www.midwestgroup.co.uk
Profile
Midwest Polychem Ltd, are a new innovative recycling plant based in Holbeach Hurn. They acquired a 8.5-acre site in January and have transformed the site over the past 7 months into a facility which is capable of producing 3,000 tonnes of cold & hot washed recycled PET flakes per month. They see bales of PET bottles crushed and granulated into flakes which will be washed and checked before being bagged up and sold onto manufacturers to be repurposed. There is also a further area which, once completed, they will put jazz plastic (coloured waste) through the same process in order to create yarn, this is used for high viz jackets and staple fibre to be used in cars and household items. The granulated PET flake that is produced allows them to access both bottle manufacturers. Their compounding process will allow them to have access to PET sheets which in turn will be turned into Food Packaging. A separate area will focus on recycling uPVC windows producing pellets which will make window profiles, PVC pipes, and conduits.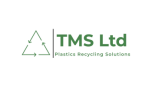 Taskent Management Services Ltd
Taskent Management Services Ltd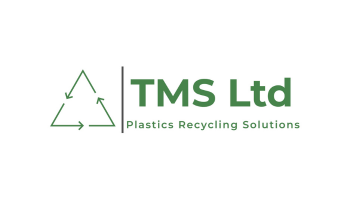 TMS delivers recycling solutions for hard-to-recycle plastics. Our field of expertise is in plant design, installation & commissioning as well as project management for complex industrial recycling processes for end-of-waste plastics. Through our client focused approach to problem solving and detailed knowledge of recycling equipment manufacturers, we create robust and sustainable solutions.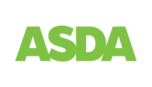 Asda
Asda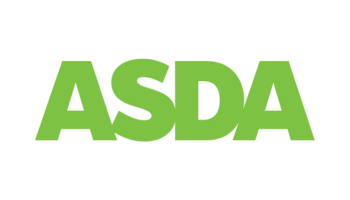 Website
http://www.asda.com
Profile
Founded in the 1960s in Yorkshire, Asda is one of Britains leading retailers. Dedicated colleagues serve customers from our network of stores and online services, including supercentres, superstores, supermarkets, Living stores, petrol filling stations and depots across the UK. More than 18 million people shop with Asda every week and 98 per cent of UK homes are served by www.asda.com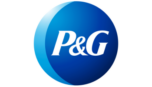 Procter & Gamble
Procter & Gamble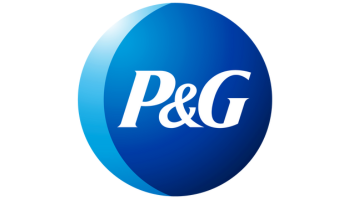 Website
https://www.pg.co.uk/
Profile
P&G serve nearly 5 billion people around the world with their brands.  With operations in around 70 countries, they have one of the strongest portfolios of trusted, quality and leadership brands.  Serving the world's consumers, they believe in – and have publicly committed to – doing what's right and being a good corporate citizen.  Environmental sustainability is embedded in how they do business.  They have a responsibility to make the world better, through the products they create and the positive impact their brands and Company can have in communities.  P&G have established ambitious goals to minimise their environmental footprint, to innovate with the best and safest ingredients from both science and nature, and to create products that make responsible consumption irresistible for people everywhere.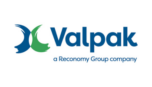 Valpak
Valpak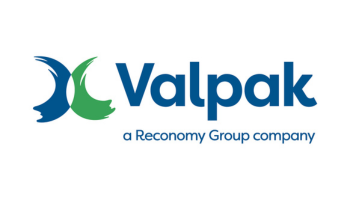 Website
http://www.valpak.co.uk
Profile
Since the UK Packaging Waste Regulations were introduced in 1997, Valpak has provided simple and innovative environmental compliance solutions to over 4,000 customers in every corner of the globe.
Valpak continues to innovate and grow, now offering additional services to cover wider areas of sustainability, including carbon management, packaging analysis, Extended Producer Responsibility (EPR) and Plastic Packaging Tax support and data management – helping companies to meet environmental objectives, mitigate costs and ensure compliance all over the world.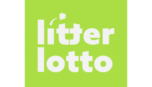 LitterLotto
LitterLotto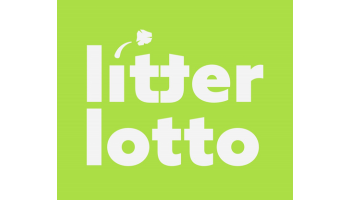 Website
https://www.litterlotto.com/
Profile
LitterLotto's the behavioural app that incentivises users to:
• Bin litter
• Segregate waste
• Recycle
…using instant wins and jackpots.
Over ten-million pieces of litter have been binned through the app. Litterlotto's proprietary AI can categorise waste by type (27 waste categories) and brand, and post tailored messages when a user bins or segregates each type.
The multi-award winning app is expanding to offer more in-app gamification to incentivise all forms of recycling including:
•BatteryLotto (taking spent batteries to retail collection points)
•WEEE (incentivising the return of WEEE to HWRCs or retail points)/
•CupLotto (incentivising the return of coffee cups to coffee shops)
….and many more.
The company is highly innovative and has patents pending for an array of new initiatives including CHIP+BIN® – a poster which turns any bin into a smart-bin and allows users to bin waste in it and enter the jackpot draw, without the need to download the app.
Currently LitterLotto works with major brands, councils, municipalities and NGOs, and has partnerships and users all over the world.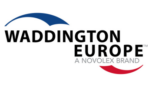 Waddington Europe
Waddington Europe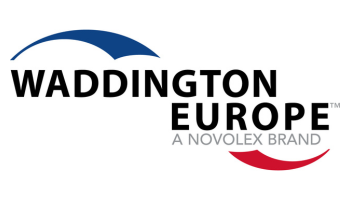 Website
https://waddingtoneurope.com/
Profile
Waddington® Europe
, a 
Novolex
® brand, is a premier European food packaging specialist
for a variety of sectors, including bakery, dairy, produce, food-to-go, desserts, protein, pet food and a lot more,
with manufacturing facilities in both Milton Keynes and Bridgwater in the UK, as well as Arklow, Co. Wicklow, in Ireland.
Our high-quality rigid plastic product portfolio has been designed with optimum clarity, maximum shelf presence, ease of use and circularity in mind.
We are a vertically integrated company and provide a complete end-to-end packaging supply service, including design, extrusion, tooling manufacture and thermoforming for our standard ranges as well as for bespoke designs.
Our teams are always working to bring unique product solutions to market, with a strong focus on innovative, sustainable solutions. 
We help our customers meet their own environmental commitments by offering high-recycled content and lower carbon footprint products. We work to drive sustainability into our food packaging products by designing for recyclability and continually working to reduce the amount of material used in our products through use of post-consumer waste materials and downgauging, respectively. 
Environmental sustainability is at the heart of all our business decisions, and we are committed to minimising the impact of our activities on the environment. We are proud to have achieved Zero Waste to Landfill certification across all our production sites.  
Through exceptional service, execution, and an unwavering focus on sustainable and innovative solutions, we strive to make a difference to our customers, our communities and our planet every day. For more information visit
www.waddingtoneurope.com
.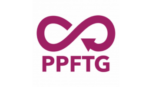 Perpetual Plastic for Food to Go (PPFTG)
Perpetual Plastic for Food to Go (PPFTG)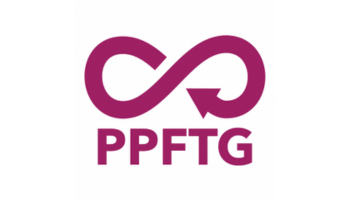 Website
http://www.ppftg.wordpress.com
Profile
The Perpetual Plastic for Food to Go (PPFTG) project aims to find solutions to existing issues with plastic packaging, reduce plastic waste and pollution, and unlock barriers to create fundamental changes within UK industry. Funded by the Industrial Strategy Challenge Fund (ISCF) Smart Sustainable Plastic Packaging Challenge (SSPP) this 3-year project is led by Loughborough University in
collaboration with industry partners from across the food to go supply chain. Taking a design-led approach, this project will develop, prototype, and evaluate a novel circular business model that combines smart-technology enabled products and services to reduce the environmental, societal, and economic impact of food to go packaging.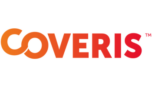 Coveris
Coveris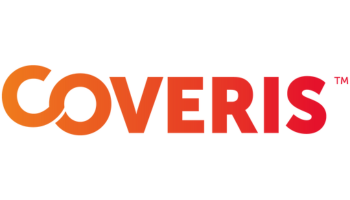 Website
https://www.coveris.com/
Profile Coveris is a Europe based leading Top 5 packaging producer offering films, flexible packaging as well as labels & board. Together with our customers we develop attractive and easy to use packaging solutions that protect all kinds of vital products from food to pet food, from medical supplies to industrial and agricultural products. Through our high level of technical know-how, we help to reduce waste and constantly work on new, high performance and sustainable packaging solutions. Coveris Headquarter has recently relocated to Vienna and it today operates 25 sites in EMEA, with more than 4,500 employees.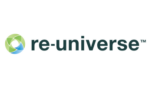 re-universe
re-universe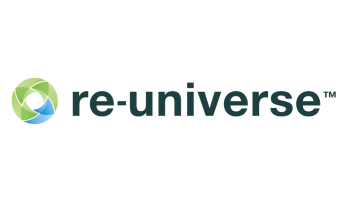 Website
http://www.re-universe.com
Profile
re-universe is a pioneering digital reuse and recycling platform that changes citizen behaviour forever. Our technology is an intelligent centralised platform that works by uniquely serialising items (QR/RFID/NFC) so that they can be tracked and traced, gathering data and building communities through a user-friendly web app or app, boosting return of items through financially incentivising users. Success of any reuse or recycle initiative depends on positive citizen behaviour, which can only be gained through ease of use, user engagement and the ability to truly track and measure impact. Our clients include Blenheim Palace, Bryson Recycling, Danone, EMA Borough Council, IWMA and Wimbledon.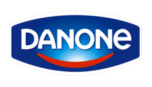 Danone
Danone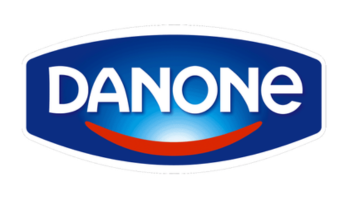 Website
http://www.danone.co.uk/
Profile Worldwide Group Danone has two subsidiaries in the UK – Danone UK Ltd and Danone Waters UK & Ireland. Danone UK Ltd is the fresh dairy business behind Britain's fastest growing yogurt brands, Activia and Shape as well as Britain's best-loved probiotic drink, Actimel. Danone Waters UK & Ireland represents Evian, the world's most popular mineral water. Its' portfolio of bottled waters also include Volvic, Volvic Touch of Fruit and Badoit. A world leader in fresh dairy products and bottled water, we employ over 80,000 people, across 5 continents, in more than 120 countries.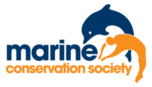 The Marine Conservation Society
The Marine Conservation Society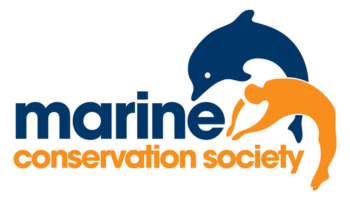 Website
http://www.mcsuk.org
Profile
The Marine Conservation Society is a UK-wide community of ocean lovers all working together towards our vision of a sea full of life, where nature flourishes and people thrive. The clean seas team focuses on issues around pollution with three key areas of focus: water quality, chemicals and marine litter. Our volunteers conduct beach litter surveys throughout the year collecting key data enabling us to show the types and quantity of marine litter around the UK. Through engagement with businesses we drive proactive changes to their practises. We call on Governments to bring about legislative changes to reduce the amount of pollution we find in our ocean through stopping it at source and shifting to a more sustainable and circular economy.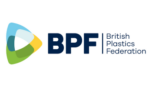 BPF Recycling Group
BPF Recycling Group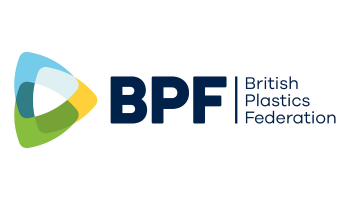 Profile
Established in 1933 the British Plastics Federation is the most powerful voice in the UK plastic industry with over 400 members across the plastics industry supply chain, including polymer producers and suppliers, additive manufacturers, recyclers, services providers, end users, plastics processors and machinery manufacturers. The BPF promotes the interests of its Members principally through its four Market Sector Groups and its many common interest Business Groups. The BPF Central Expert Committees address industry wide concerns including Environment, Fire, Product Safety and Industrial Health & Safety.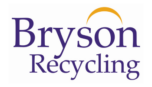 Bryson Recycling
Bryson Recycling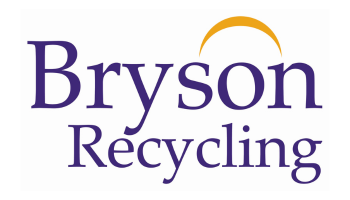 Website
https://www.brysonrecycling.org/
Profile Bryson Recycling is the UKs largest Social Enterprise provider of household recycling services. The service they deliver include: – A kerbside recycling service to over 180,000 households across 5 NI council areas. – A Materials Recovery Facility for co-mingled recycling materials from 6 NI council areas. – Garden and household waste collection services. – Managing 8 Recycling Centres in Wales and Donegal. Their innovative approach to recycling focuses on collecting high quality materials that can be recycled locally.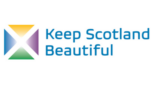 Keep Scotland Beautiful
Keep Scotland Beautiful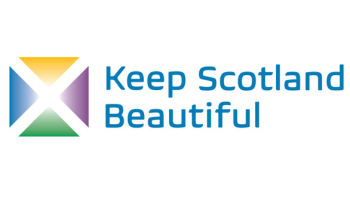 Website
http://www.keepscotlandbeautiful.org
Profile
Keep Scotland Beautiful inspires environmental action to combat climate change, tackle litter and waste, restore nature and biodiversity and improve places.
We inspire changes in behaviour to improve the quality of people's lives, their wellbeing and the places that they care for. 
As your charity for the environment, we are a practical organisation working with communities, schools, businesses, local and national government, public bodies and individuals who share our vision for a clean, green, sustainable Scotland. 
We are committed to continuing to deliver ambitious national programmes to improve our environment for people and nature. And we are dedicated to contributing to the ambitions of the United Nations Sustainable Development Goals because while we work locally, we know our impacts are part of a global mission.
We want to keep Scotland beautiful and we'd love you to help us.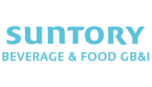 Suntory Beverage & Food GB&I
Suntory Beverage & Food GB&I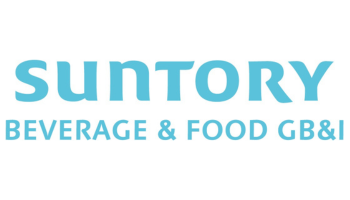 Website
http://www.lrsuntory.com
Profile
Lucozade Ribena Suntory (LRS) is one the leading soft drinks businesses in the UK and Ireland. LRS was formed in 2014, and is part of Suntory Beverage & Food Europe. Our much-loved soft drinks brands include Lucozade Energy, Lucozade Sport, Fitwater, Ribena, Orangina and True Nopal Cactus Water. Our business is driven by our "Yatte Minahare" spirit and our role is to have a positive impact on the lives of our consumers by providing them with a responsible choice of great-tasting drinks, enabling them to lead active lifestyles.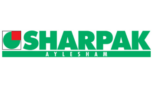 Sharpak Aylesham (GUILLIN Group)
Sharpak Aylesham (GUILLIN Group)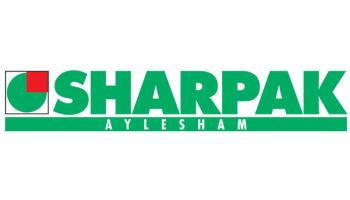 Website
https://www.groupeguillin.fr/en/sharpak-aylesham/
Profile
SHARPAK AYLESHAM, a member of the GUILLIN Group, European market leader in eco-designed food packaging solutions, is a manufacturing company based in the South East of England. The company develops, manufactures and distributes the largest portfolio of packaging solutions for fruit and vegetables and for ready meals in the United Kingdom. In the fruit & vegetable sector it offers attractive, functional and sustainable packaging for all types and sizes of fruits, salads, vegetables and fresh herbs to retailers and food processors. SHARPAK AYLESHAM also supplies the ready-meals market, professional food trades and commercial catering with an entire range of innovative packaging options manufactured at its Aylesham production site and by the other companies in the GUILLIN Group. The company's clients recognise its capacity for innovation, its customer service and its range of responsible fully recyclable, reusable or fully compostable products. Carrying the ALTER ECO RECYCLE, ALTER ECO RE-USE or ALTER ECO BIO segmentations, all of the packaging solutions guarantee the best protection for food. The company is also committed to sustainability projects such as Prevented Ocean Plastic™ or the UK Plastic Pact.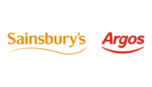 Sainsbury's Supermarkets Ltd
Sainsbury's Supermarkets Ltd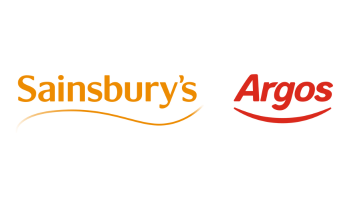 Website
https://www.sainsburys.co.uk/
Profile
Since they set up shop in 1869, they've always had a strong sense of social, environmental and economic responsibility and an understanding that their success depends on society's success. Today, with one billion people living in extreme poverty; malnutrition and obesity becoming more prevalent and our planet's resources being pushed to their limits, their values are helping us to drive lasting, positive change in the UK and internationally. They support the UN Sustainable Development Goals and want to play their part in tackling climate change, injustice and inequality and ending poverty. These 17 Goals also offer great economic opportunity and in a highly competitive industry like theirs, they make strong commercial sense. Their values help us strengthen relationships with all their stakeholders, build trust, reduce operating costs, mitigate risks and attract and retain talent in a crowded marketplace. They're focusing efforts where they can make the greatest difference and they believe collective action is the only way to address these global issues at the speed and scale required.
REMONDIS Plastics Recycling U.K. Ltd
REMONDIS Plastics Recycling U.K. Ltd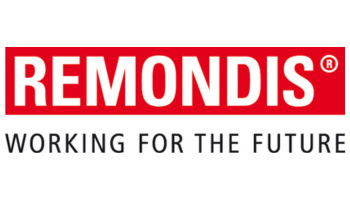 Website
http://www.remondis-recycling.com
Profile
The REMONDIS group is one of the world's largest providers for recycling, services and water. Everything revolves around sustainability for them: They take care of protecting the environment, climate and valuable resources in more than 30 countries on 4 continents. In their operative business, they combine consistent customer-orientation with a perfect service, sophisticated logistics and the wide-ranging options provided by their comprehensive network of facilities. The result are forward-thinking solutions that incrementally improve the day-to-day lives of their customers and the world as such, one step at a time. On behalf of the future. REMONDIS Recycling is the group's recycling specialist for glass and plastics, primarily PET, HDPE, PP and polyamide. A key focus area of their service spectrum is packaging waste. The materials they recycle come from municipal collections and the dual systems, but also from the beverage industry, as well as the central depots and branches of food retailing. REMONDIS Recycling stands for optimal recycling chains. To realize the ambitious processing objectives, they bank on fully developed services, perfect logistics, and facilities with the latest technologies. The core business also embraces services related to deposit systems. They are one of the most important providers for beverage deposits and deposit clearing in Germany. Where deposit solutions are concerned, they offer all-inclusive packages for handling non-reusable and reusable deposit containers as well as the entire data management. The highest levels of quality. Working for the future.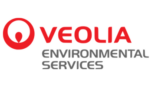 Veolia Environmental Services
Veolia Environmental Services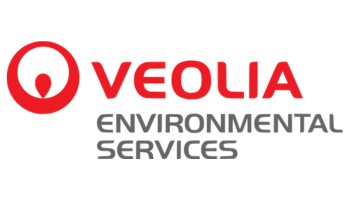 Website
https://www.veolia.co.uk/
Profile
Leading resource management company, Veolia, currently processes around 100,000 tonnes of plastic a year across the UK. Using the Plastiloop service, the company provides a wide range of services covering waste collection, sorting, washing, compounding and production of ready-to-use circular and food grade polymers, which enable customers to maintain product quality, and cut their environmental footprints. 
Operating through three dedicated sites in London, Essex and the Midlands, backed by ten materials recycling facilities, the company can process over 100 different grades of plastic from consumer, commercial and industrial sources, and pass these materials back into the supply chain for reuse. To help industry Veolia's dedicated Sustainable Packaging Academy helps businesses to better understand packaging circularity and future-proof packaging design. 
Included in the range of recyclable materials are High-Density Polyethylene (HDPE), Low Density Polyethylene (LDPE), Acrylonitrile Butadiene Styrene (ABS) plastics, Polycarbonate (PC), Polyethylene Terephthalate (PETE), Polypropylene (PP), Polystyrene (PS)  and Vinyl/Polyvinyl Chloride (V/PVC).
Globally, Veolia  recycles over 610,000 tonnes of plastic waste a year, and is part of the Alliance to End Plastic Waste (AEPW) that has committed over $1.0 billion to develop large scale solutions that will minimize and manage plastic waste and promote solutions for used plastics.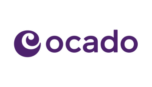 Ocado Retail Ltd
Ocado Retail Ltd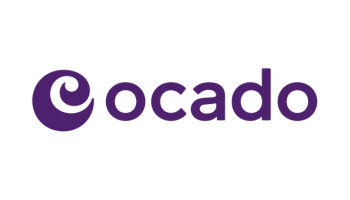 Website
http://www.ocado.com
Profile Ocado Retail is a joint venture between Marks & Spencer Group and Ocado Group. They are responsible for ocado.com and Ocado Zoom, their fast-growing, same-day grocery service. Ocado's unique structure enables them to outperform the market, combining award-winning customer service and unrivalled customer data; world-leading technology and logistics from Ocado Group, and unrivalled product development from M&S. Their ambition is to be the biggest online grocer in the UK.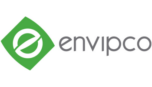 Envipco
Envipco
Website
https://www.envipco.com/
Profile
Recycling is our industry, but Envipcos operations extend far beyond developing the machinery involved in recovering bottles and cans. We are a hands-on, forward-thinking company that understands the importance of recycling and how to identify and capitalize on future opportunities that the global market presents. Envipco is dedicated to advancing closed loop beverage container recovery across the world in both deposit and non-deposit areas. Toward that end, the company has developed a number of core competencies, which has Envipco well-positioned for further global growth:
We are a manufacturing company with a complete portfolio of reverse vending machines that we develop, manufacture, service and maintain for a global client base.
We are a technology company, with a German-based team of research and development engineers who continually develop new and improved processes to sort, flatten, crush, and record materials.
We are a data management company that has devised complex, automated accounting systems to recover, identify, and account for every used beverage container. Based on these trusted counts, we act as a clearing bank for deposits on containers.
We are a transportation and logistics company that efficiently manages the handling of returned containers, and recycles HDPE and PET plastics at our plant in France.
We are an entrepreneurial company that works with different parties across the globe to develop recycling systems that will thrive in their communities and make recycling financially rewarding for everyone.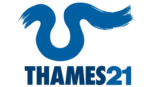 Thames21
Thames21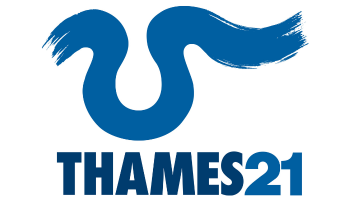 Website
https://www.thames21.org.uk/
Profile
Thames21 is an environmental charity for rivers committed to transforming the River Thames and its tributaries and working to develop, deliver and showcase innovative and sector-leading initiatives through national and international networks and collaborations. We work to deliver increasingly resilient and healthy rivers within landscapes that have abundant wildlife and to transform the resilience of river systems to climate change. We work hand-in-hand with communities, training and supporting citizen scientists, involving people in local river improvements and building advocacy, action and long-term stewardship of rivers at the local level. Our work includes:- •  Tackling waste and pollution in rivers and evidencing solutions •  Restoring ecological processes and rolling back physical modifications to enable  biodiversity to thrive •  Working to combat low flows in rivers and increase resilience to flooding •  Bringing awareness to the public of the vital role that rivers play in the natural environment and in providing adequate and clean water for people.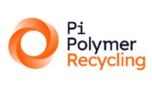 Pi Polymer Recycling Ltd
Pi Polymer Recycling Ltd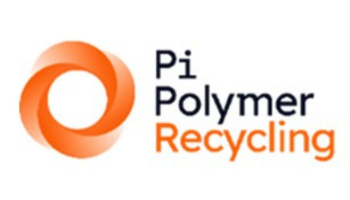 Website
https://pipolymerrecycling.com/
Profile Pi Polymer was set up to deliver systems-focused solutions for plastic waste management. The company's operations (its LRPRF) is located at the Binn Eco Park in Perthshire, Scotland. The management team brings extensive sector experience with an ability to build and sustain stakeholder value.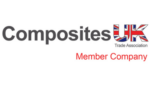 Composites UK
Composites UK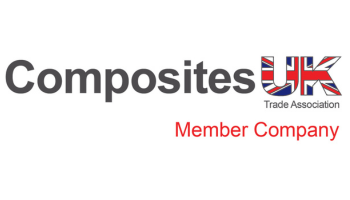 Website
http://www.compositesuk.co.uk
Profile
Composites UK is the trade association for companies working in the UK's fibre-reinforced polymer composite supply chain.
The association has evolved and grown rapidly over the last several years, now representing more than 370 companies, including manufacturers, material suppliers, equipment suppliers, academics, designers, engineers, consultants, clients and service providers.
Our key aim is to support companies in the UK to enable them to grow their businesses and succeed in the competitive global market.
We run a comprehensive series of networking events to bring end users across all industry sectors and the supply chain together. We offer technical support, refer business opportunities on to our member companies, advise on training and health and safety requirements, provide input to standards development and lobby governments on a variety of issues.
In essence we are the voice of the UK composites industry.
Through our role as a Delivery Partner to the Composites Leadership Forum and the work which we do with the High Value Manufacturing Catapult centres, we are able to ensure that our members stay abreast of the latest developments and funding opportunities to enable them to plan for growth.
Emmi
Emmi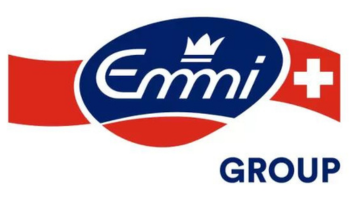 Website
https://uk.emmi.com/en/
Profile
The Emmi Group is Switzerland's largest processor of milk, one of the most innovative premium dairies in Europe, and a worldwide renowned specialist for Swiss cheese. In the UK, Emmi concentrates on providing quality dairy products under strong brand concepts; Emmi CAFFE LATTE which is the only iced coffee made with barista quality ingredients; Onken, the UK's biggest flavoured big pot yogurt brand. More recently Emmi have launched the brand Beleaf, a new venture into plant-based with no compromise on taste and texture. Emmi UK also prides itself as the leading company for Swiss cheese, with customers primarily in the retail trade both branded and private label. The sustainability targets for 2027 for the Emmi Group include but are not limited to processing 100 % sustainable milk globally, cutting our CO2 emissions by 60 % and making our packaging 100 % recyclable.
Impact Solutions
Impact Solutions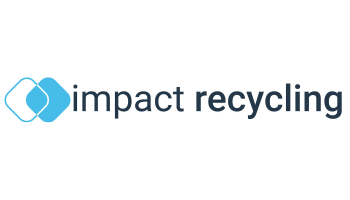 Website
http://www.impact-solutions.co.uk
Profile
Impact Solutions is a leading test laboratory and innovation centre equipped with extensive expertise and technical capabilities built up over decades, covering multiple industries. We are a UKAS and ISO 17025 accredited test laboratory (No. 0402), based in our 27,500 sq ft R&D facilities, in central Scotland.
As an independent client focused laboratory, we're committed to delivering an exceptional and proficient service. We go the extra mile to understand your technical and market challenges offering rigorous and bespoke testing solutions. We aim to deliver the highest quality cutting edge services to our clients. Focusing on the detail but never losing sight of the bigger strategic picture.
Constantly seeking opportunities, Impact Solutions strive to create new ideas that prove useful. We challenge the status quo by re-conceptualising issues to discover better solutions and develop technologies with the environment and societies in mind. Teamwork and collaboration is at the heart of what we do and allows us to tackle some of the world's biggest challenges.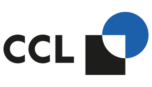 CCL Label Ltd
CCL Label Ltd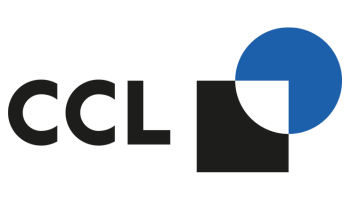 Website
http://www.ccllabel.com
Profile
CCL Label Limited is the UK division of CCL Industries Inc. CCL Industries employs more than 21,000 people
operating
over 180 production facilities in 40 countries with corporate offices in Toronto, Canada, and Framingham, Massachusetts. CCL Label is the world's largest converter of pressure
sensitive
and specialty extruded film materials for a wide range of decorative, instructional, functional and security applications for government institutions and large global customers in the consumer packaging, healthcare & chemicals, consumer electronic device and automotive markets. Extruded & laminated plastic tubes, aluminium aerosols & specialty bottles, folded instructional leaflets, precision decorated & die cut components, electronic displays, polymer bank note substrate and other complementary products and services are sold in parallel to specific end-use markets.
CCL Label Limited UK Sleeves is a world leading shrink sleeve supplier with dedicated manufacturing sites in Kings Lynn & Castleford UK as well as 5 other sites
located
across Europe. CCL Label Limited offer shrink sleeves printed in gravure,
flexo
or digital as well as a wide range
of unprinted applications. CCL Label Limited have a focus on sustainability and offer
numerous
technical solutions to
todays
environmental pressures.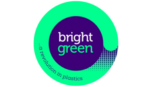 Brightgreen Plastics Ltd
Brightgreen Plastics Ltd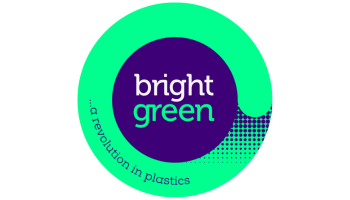 Website
https://www.brightgreenplastics.com/
Profile Brightgreen are industry leaders and global innovators of plastic recycling. At their recycling plant in Castleford, they use world-class plastic recycling processes to turn recycled plastic waste back into a raw material for use by both consumer and commercial customers. It is their mission to ensure recycled plastic provides a quality, sustainable and CSR-friendly alternative to virgin plastic. At their state-of-the-art recycling facility they can comfortably recover and process more than 40,000 tonnes of the UKs plastic waste every year; a figure that has meant they are now one of the fastest growing plastic recyclers in Europe.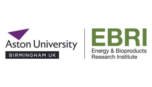 Aston University
Aston University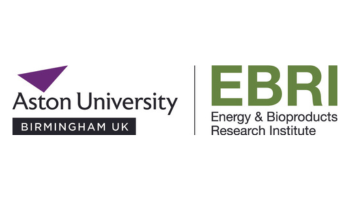 Website
http://www.aston.ac.uk/research/eps/ebri
Profile
The Energy and Bioproducts Research Institute (EBRI) at Aston University in central Birmingham is a unique hub of bioenergy research and technology development. EBRI is home to both academic and industry-facing teams that aim to accelerate the commercial development of emerging renewable energy, bioenergy, bioproducts and supporting technologies. Our research and technology capabilities include a range of advanced thermal technologies and biological conversion processes. These include gasification, pyrolysis, catalysis, and thermochemical refining of biomass, wastes and plastics to high-quality products and fuels. We also provide valuable expertise in energy systems, supply chains, techno-economic analysis, transport logistics, analytics, engines and energy systems.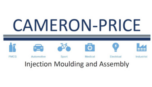 Cameron-Price Limited
Cameron-Price Limited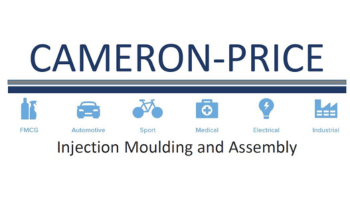 Website
https://cameron-price.co.uk/
Profile Cameron-Price was established in 1960 as a precision plastic component and assembly manufacturer to the automotive industry and has built its excellent relationship over the past 60+ years. During that time the business has successfully diversified to serve multiple sectors including medical, electrical, sport and FMCG. Complete satisfaction in their services and injection moulding products is what they aim for. From your initial idea to volume manufacture and assembly, they offer a complete injection moulding solution and a Right First Time approach. Cameron-Price know how to create superior, cost-effective polymer products, and meet your delivery dates, so your plastic moulding and customer experience is always the best it can be. Also, as they are IATF 16949 and ISO 14001 accredited, you can be confident that they care about the environment, customer satisfaction and maintaining their high standards.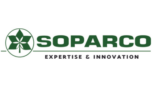 SOPARCO
SOPARCO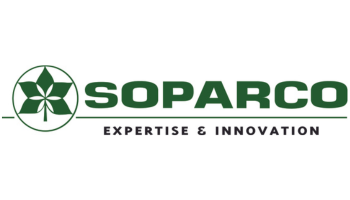 Website
https://www.soparco.com/en/
Profile
SOPARCO, supplier of plastic pots, trays and accessories.
SOPARCO is an industrial and family based group with an international presence. The main driving force behind SOPARCO's development and worldwide success has been its focus on expertise and innovation.
A 24/7 production enables SOPARCO to offer approx. 600 models and 2000 references of pots, trays and plastic accessories to meet the technical, logistical and commercial requirements of nurseries and pot & bedding plant growers. In addition to our standard range, we can adapt our productions to meet your specific needs (special colours, customization: printing, IML, labelling).
Since 1985, SOPARCO has been applying an Eco-responsible approach in every industrial process and in new product developments. SOPARCO designs and develops high-quality products with the minimum environmental impact: eco-design, use of recycled or bio-sourced materials, active approach towards the circular economy.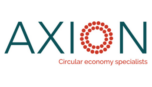 Axion
Axion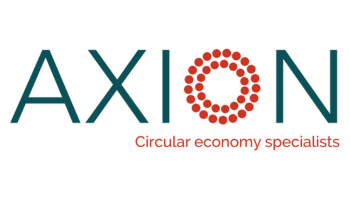 Website
http://www.axiongroup.co.uk
Profile
Axion develops and supports circular economy initiatives to enable products to remain in use for as long as possible and to ensure that valuable resources are recovered and re-used at end of life. Axion operate our own multimillion pound advanced sorting and reprocessing plants and share our engineering and business expertise through our consultancy services. Axion are experts in developing innovative resource recovery technologies, process plants and business models for a wide range of materials including flexible and rigid plastics, packaging and critical raw materials. Axion have delivered a number of projects within the automotive, packaging, construction and medical sectors.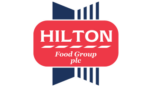 Hilton Food Group plc
Hilton Food Group plc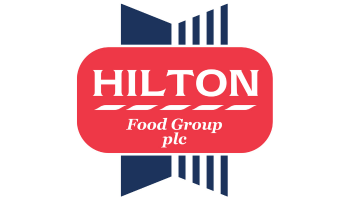 Website
http://www.hiltonfoodgroupplc.com/
Profile Hilton Food Group plc is a UK based FTSE 250 company with 5,000 employees supplying many of the world's leading retailers including Tesco, Ahold, ICA, Woolworths Australia, Coop Denmark, and Sonae, from state of the art facilities located in the UK, Ireland, the Netherlands, Sweden, Poland, Denmark, Belgium, New Zealand and Australia. Their diverse product range includes meat, seafood and vegetable protein products, and includes a wide variety of product forms from steaks to pizza and sandwiches. Hilton Food Group's CSR strategy, Quality Naturally, addresses the environmental and ethical challenges across these food areas including the footprint and recyclability of our diverse packaging types. They have also joined the European and UK plastics pacts and work globally with their retail partners to meet their own commitments.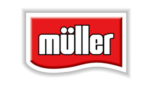 Müller UK & Ireland
Müller UK & Ireland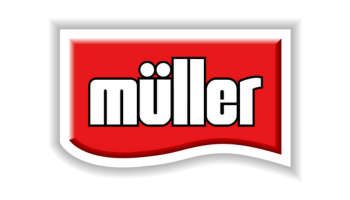 Website
https://www.muller.co.uk/
Profile
Müller UK & Ireland is wholly owned by Unternehmensgruppe Theo Müller which employs over 32,000 people throughout Europe. In the UK, Müller develops, manufactures and markets a wide range of branded and private label dairy products made with milk from 1,300 farmers in Britain.
Müller is ranked within the top 20 in The Grocer's Top 100 list of Britain's Biggest Brands and is picked from shelves millions of times each year. Müller UK & Ireland includes:
Müller Milk & Ingredients produces branded and private label fresh milk, cream, butter and ingredients products. It boasts a network of dairies and depots servicing customers throughout the country.
Müller Yogurt & Desserts is the UK's leading yogurt manufacturer. It is responsible for major brands like Müller Corner, Müllerlight, Müller Bliss, Müller Rice, and FRijj, and produces chilled desserts under licence from Mondelez International. It also supplies the UK private label yogurt market from a dedicated, state of the art yogurt facility.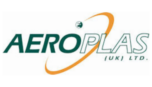 Aeroplas UK Limited
Aeroplas UK Limited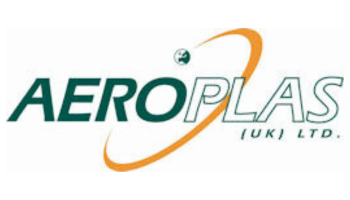 Website
http://www.aeroplas.net/
Profile From Fridges to Plantpots For over 20 years Aeroplas has been at the forefront of thermoplastic injection moulding for the horticulture, clothing and catering industries. Items include Plant Pots, Coat hangers, Glasses, tumblers, trays and plates. Our success has been achieved through a bespoke specification policy combined with excellent customer service. The changing environment regarding plastic has always consolidated our use of recycled materials – hence the "Fridge to Plant Pot" reference. Being at the forefront of UK Horticulture's use of recycled/recyclable Taupe pots and trays, these now represent the vast majority of our production. Aeroplas operates from a purpose built, 7.2acre site in the West Midlands with over 120,000 sq/ft of production bristling with modern technology and machinery that allows us to have an extensive range of products and be able to react at speed to customer needs. Continuous investment in people and plant, with a fleet of delivery vehicles and a distribution centre in central Europe gives Aeroplas UK Ltd the edge over competitors which is reflected in the repeat business from customers worldwide.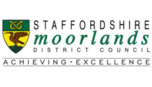 Staffordshire Moorlands District Council
Staffordshire Moorlands District Council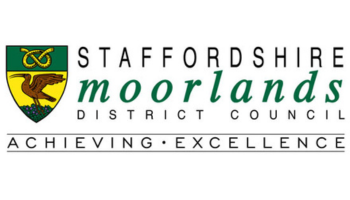 Website
http://www.staffsmoorlands.gov.uk/
Profile
Staffordshire Moorlands is a local government district in Staffordshire, England.  Its council, Staffordshire Moorlands District Council, is based in Leek and is located between the city of Stoke-on-Trent and the Peak District National Park